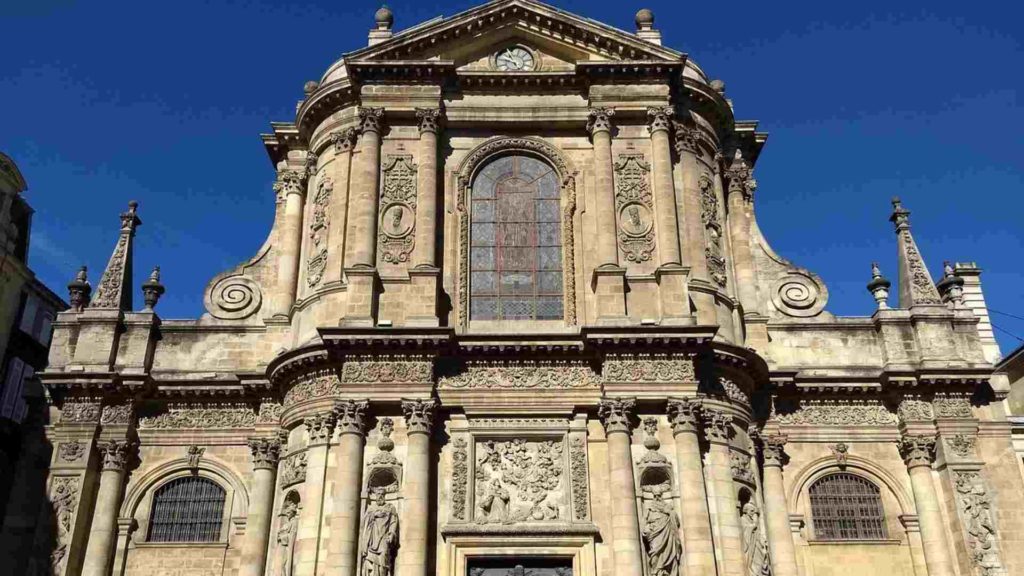 The charm of Bordeaux can be seen at a glance. No matter which way you look, you will always find a historic building, full of charm and narrow streets that invite you to stroll around. Likewise, its friendly people will make you feel at home from the first moment you arrive.
Among the many important historical buildings in the city, the church of Notre Dame of Bordeaux stands out among the rest. Believe it or not, not only the French capital has one, here too and it is also beautiful.

What is the Notre Dame of Bordeaux?
Also known as the Church of St. Dominic among the locals, it is a religious temple of great importance for the city, without leaving aside its long past. It was declared a historical monument in 1908. Another important detail is that the organ case of the enclosure entered the list in 1971.
One of the main characteristics of this building is that, despite having more than three centuries of history, its facilities remain intact. Visiting it will give you that feeling of having traveled back in time, although this is the product of a deep and complete renovation carried out in 1982.

History of Notre Dame of Bordeaux
In the 13th century, right on this site there was a Dominican monastery that was eventually abandoned and finally destroyed.
The church of Notre Dame of Bordeaux had a predecessor, which was located on the Place des Allées de Tourny. It was destroyed in 1675, following a revolt against Louis XIV that considerably affected its structure.
It was then that the architect Pierre Michel Duplessy was appointed to take on this project. He was inspired by the famous church of the Gesù in Rome to give it shape.
After several years of work, the temple was finally completed in 1707, where without a doubt its exterior is simply breathtaking. It is almost entirely covered with reliefs of different biblical scenes, as well as sculptures of saints resting on stone pedestals.
Despite the beauty of its facade, the interior is much simpler. The different chapels have some decorations and religious paintings, including a series of 10 about Brother André.
The stained glass windows date from the 19th century and were made by the masters Hutrel and Villiet. The church's great organ was installed in 1775 and is still used today for religious music concerts.
Just at the back of the church is the Cour Mably. This is a wonderful stone courtyard that is also used for exhibitions, concerts and different cultural events of a religious nature.

Notre Dame of Bordeaux opening and prices
The Notre Dame Bordeaux church is open to the public from Tuesday to Saturday between 8:30 am and 7 pm. On Mondays, the opening hours are from 2:00 pm to 7:00 pm. On Sundays, it is usually only for the celebration of the Eucharist.
The tour is completely for free.
How to get to Notre Dame of Bordeaux?
The church is located on the Place du Chapelet, on Mably Street. It is in the heart of the city, two minutes walk from the Grand Théâtre of Bordeaux.
Discovering Notre Dame of Bordeaux through a free tour
Of course, there is no better way to get to know a city than walking through its streets. If you can do it together with some locals, the experience could not be better. In Bordeaux, you have the possibility to take a Free Tour with Free Walking Tour Bordeaux to know in detail each of its wonderful places. As you can see in our website we hace a wide variety of options of Private and Free Tours to choose from! As for example the Modern to Medieval Free Tour around Bordeaux.
In the case of the Notre Dame Bordeaux church, this is no exception. If you wish, our guides will tell you in detail its wonderful history and, perhaps, a curiosity or two.