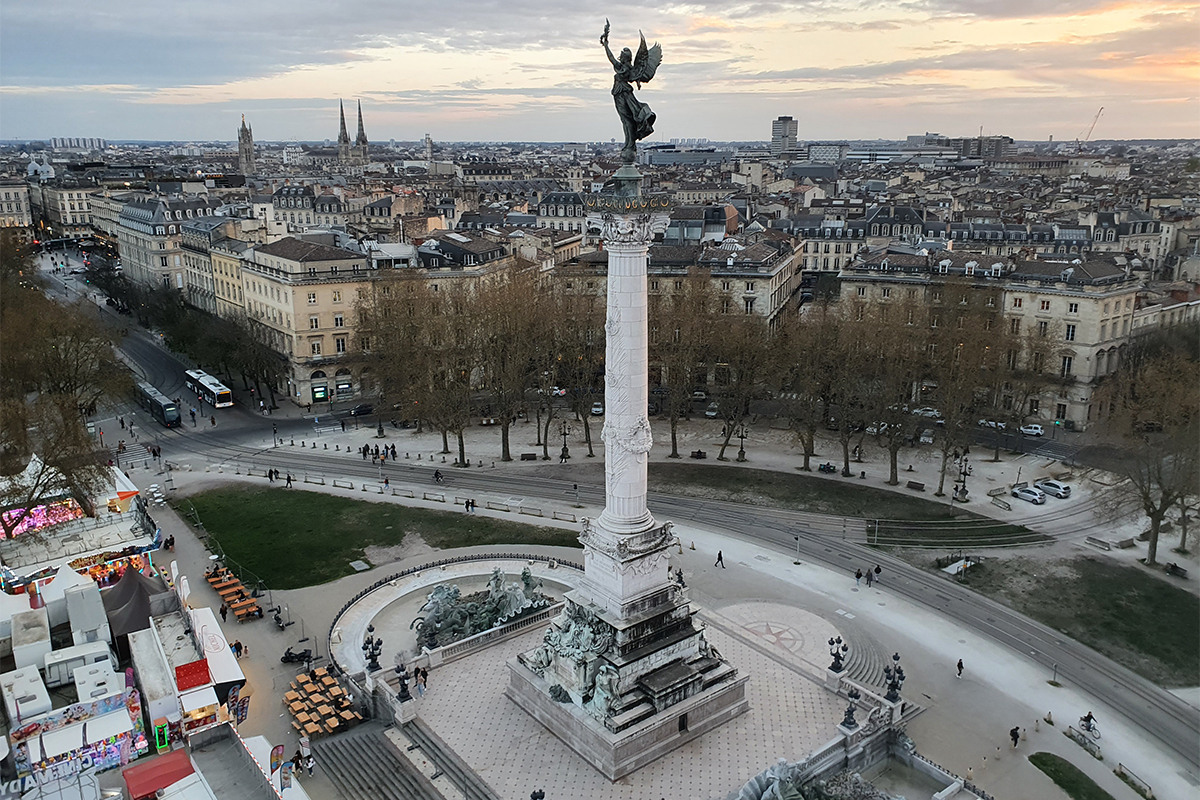 The Best Time to Visit Bordeaux
An achingly beautiful old town, a long history in wine making, and a charm which has been winning visitors over for more than a hundred years means Bordeaux has become one of France's top destinations. If you're considering some time in the city, there's good news and bad. The good news is that Bordeaux can be explored at any time of year. The bad news is this fact can make it difficult to determine the best time to visit Bordeaux. If you're struggling to decide when to visit, you'll want our expert insight into what to see and when!
The Most Popular Months to Visit Bordeaux
Traditionally, it's been the months from May until the end of October which have been considered the best time to visit Bordeaux. This thought comes largely through having the year's better weather. There are also longer daylight hours in which to discover all the city has to offer.
The downside to visiting Bordeaux during these months is that you'll be paying high season prices for accommodation and flights – although Bordeaux is very easy to reach by rail and road from much of Europe. Booking hotels in advance can save you significant sums too.
But Bordeaux is equally welcoming in fall and winter, as well as spring and summer. So it's well worth taking a more in depth look at Bordeaux across the seasons.
Spring in Bordeaux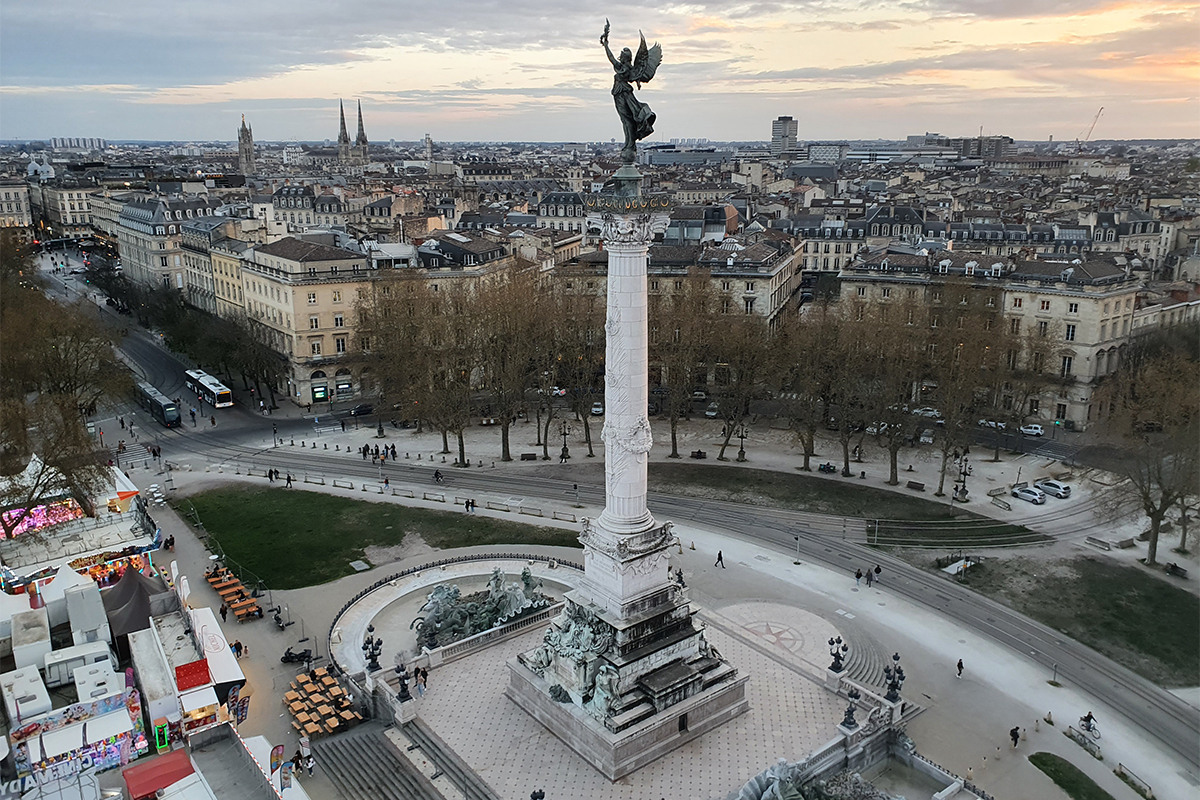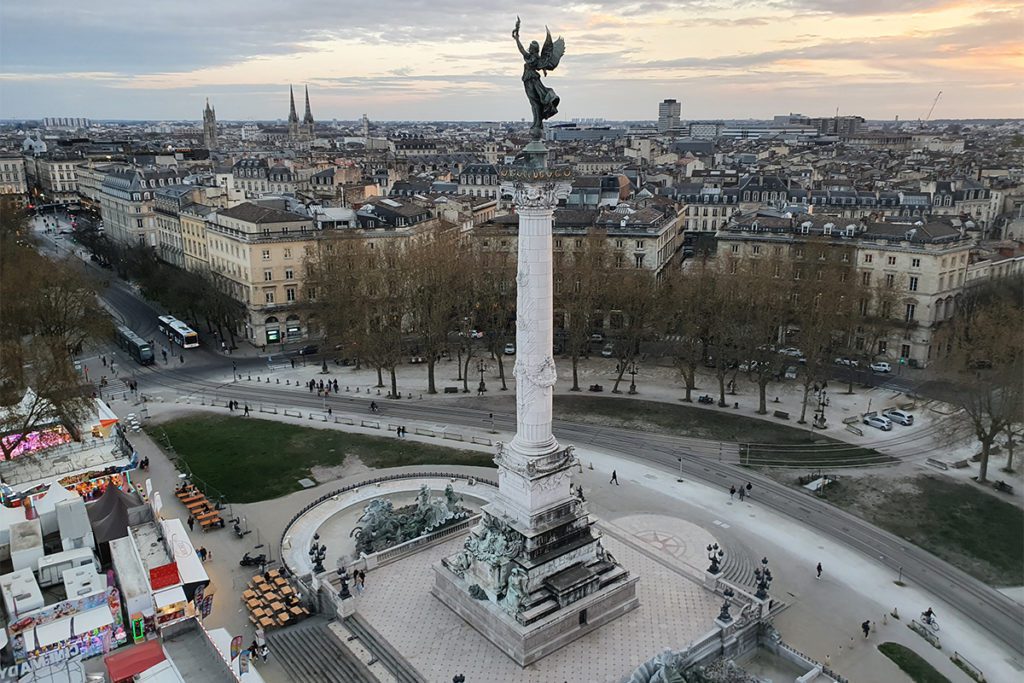 Officially lasting from mid-March until mid-June, the first signs of spring in Bordeaux come relatively early thanks to the region's quickly warming climate. Temperatures soon rise from highs of 15°C in March to around 24°C with the arrival of June.
It's no surprise then that Bordeaux begins to bloom as early as the first weeks of March in some years. The city's parks and gardens are soon flush with colorful tulip heads, quickly followed by flowering rows of vines that line the slopes around the city. Fruit trees in blossom add further interest, as do the poppies with erupt everywhere from the meadows to the road sides.
When it comes to events, April sees wine lovers from around the world descend on Bordeaux to get the first tastings of last year's vintage, an event known as en primeurs. Various ciné concerts also take place towards the end of spring, combining the screening of movie favorites with a live orchestra.
Summer – The Best Time to Visit Bordeaux?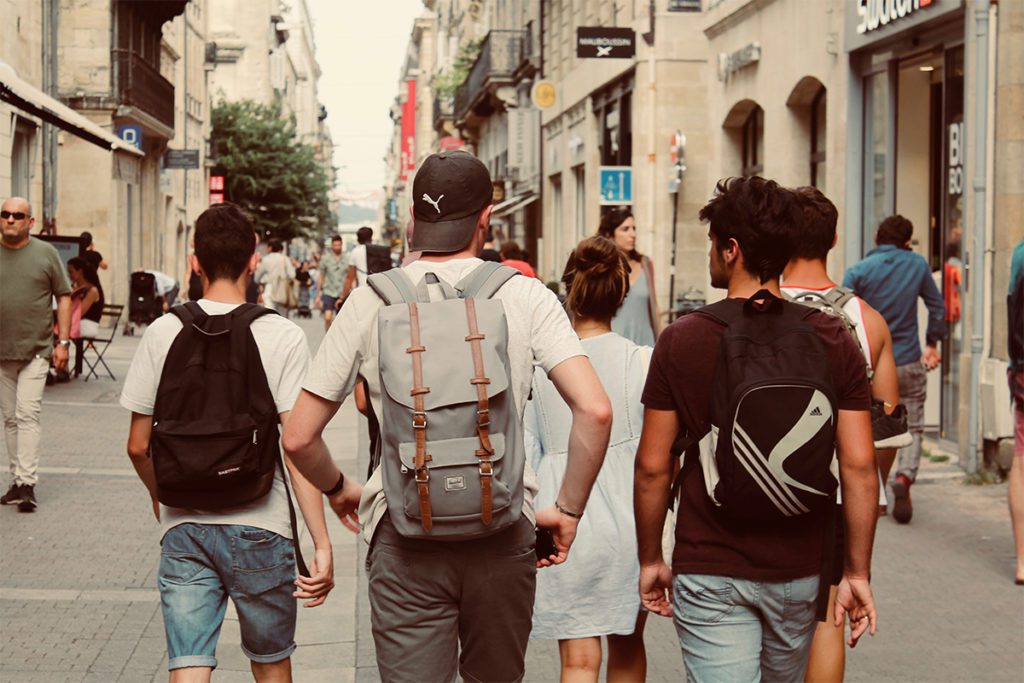 July, August, and September promise weather ideal for taking a free walking tour in Bordeaux. There's very little risk of significant rainfall, and temperatures range from around 15°C by night into the mid-twenties Celsius during the day, making it the best time to visit Bordeaux for many.
Basking in the sun of southwest France, there's nothing which is off limits at this time of year, from days among the Dune de Pilat, the largest sand dune in Europe, to days taking in the collections of museums such as the CAPC Museum of Contemporary Art. What's more, August in particular tends to be slightly quieter, as the French take their annual family vacation and head to the beach.
Before that, on July 13 and 14, visitors can enjoy the Bastille Day celebrations in Parc Simone Signoret and along Esplanade des Quinconces. Meanwhile, September sees the start of the grape harvest, with Bordeaux's vineyards at their most atmospheric of the year as a result.
Fall in Bordeaux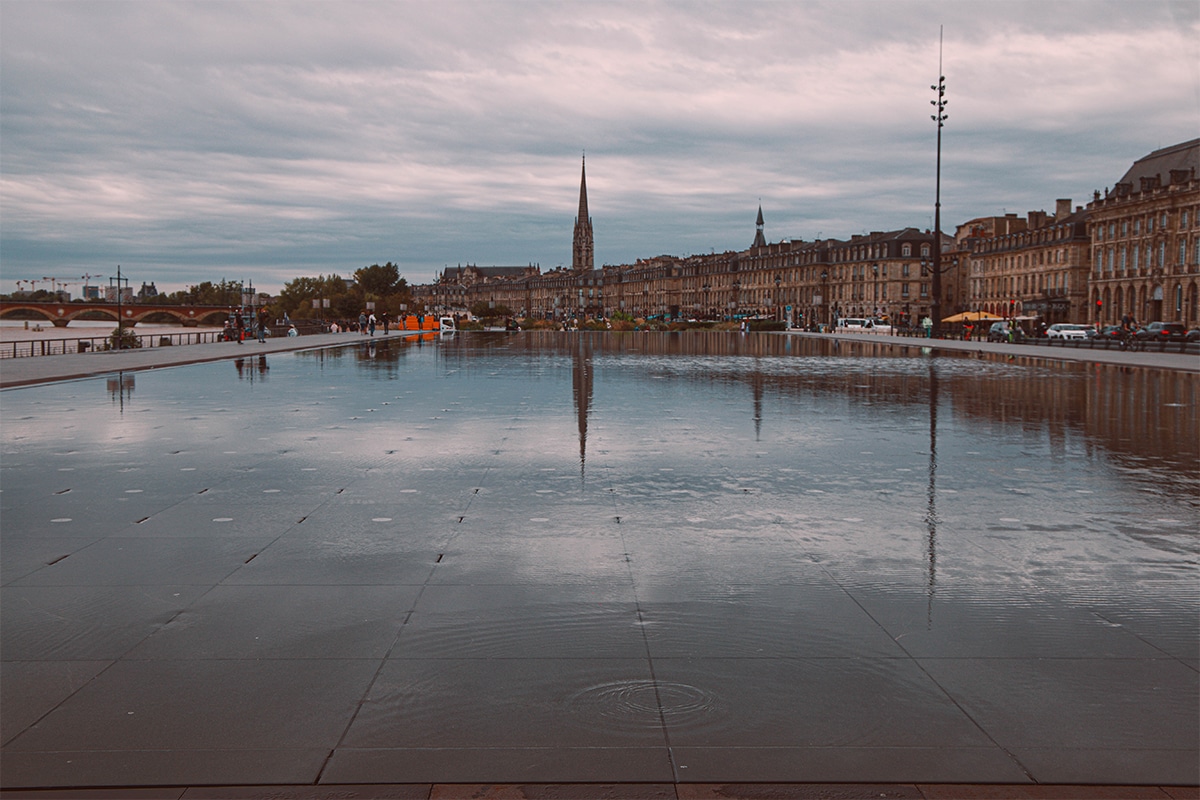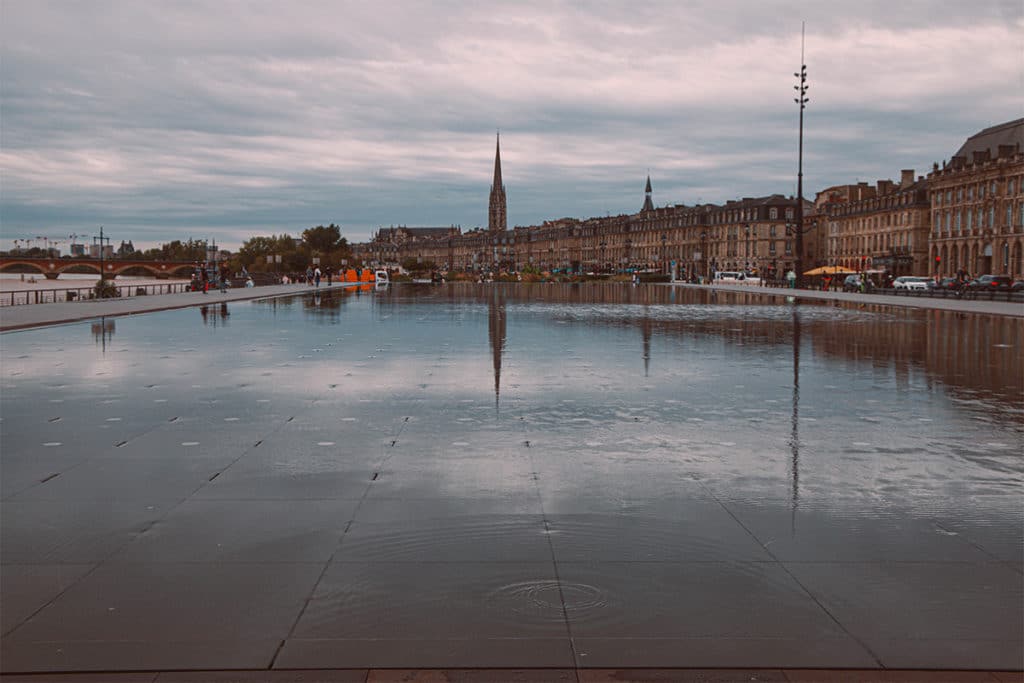 Those who know the city well also consider fall to be one of the best times to visit Bordeaux. Why exactly? Firstly, there's a good chance you'll still be able to catch much of the grape harvest. In most years it continues right into October, when Cabernet Sauvignon grapes are finally ready for picking. And with cooler daytime temperatures, of 19°C, it can be a more comfortable time to head out on a Bordeaux wine tour for those who don't enjoy the heat.
Also don't miss the fantastic natural display that comes with the city's trees turning their summer coat into the reds, oranges, and yellows of fall by taking a romantic walk along either bank of the river Garonne.
Special events to look out for include November's jazz festival, while the city's near obsession with wine continues with the release of Beaujolais Nouveau on the third Thursday of November.
Bordeaux in Winter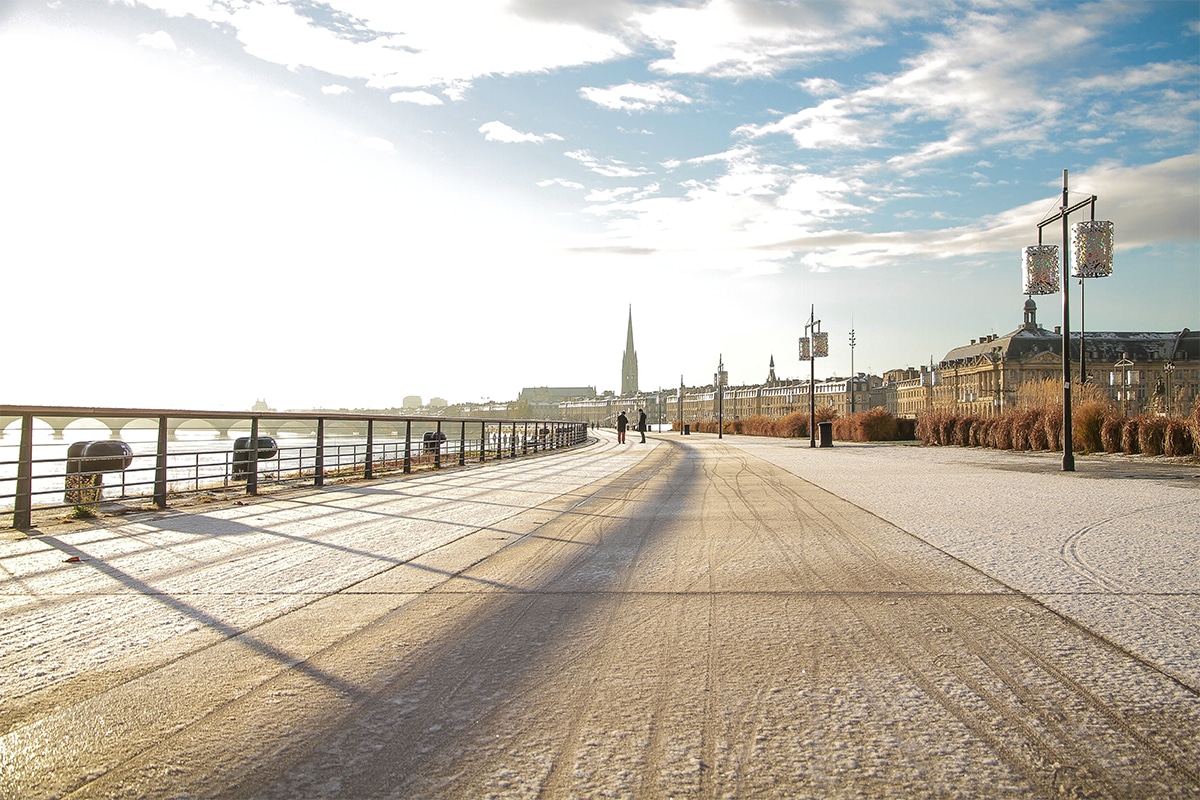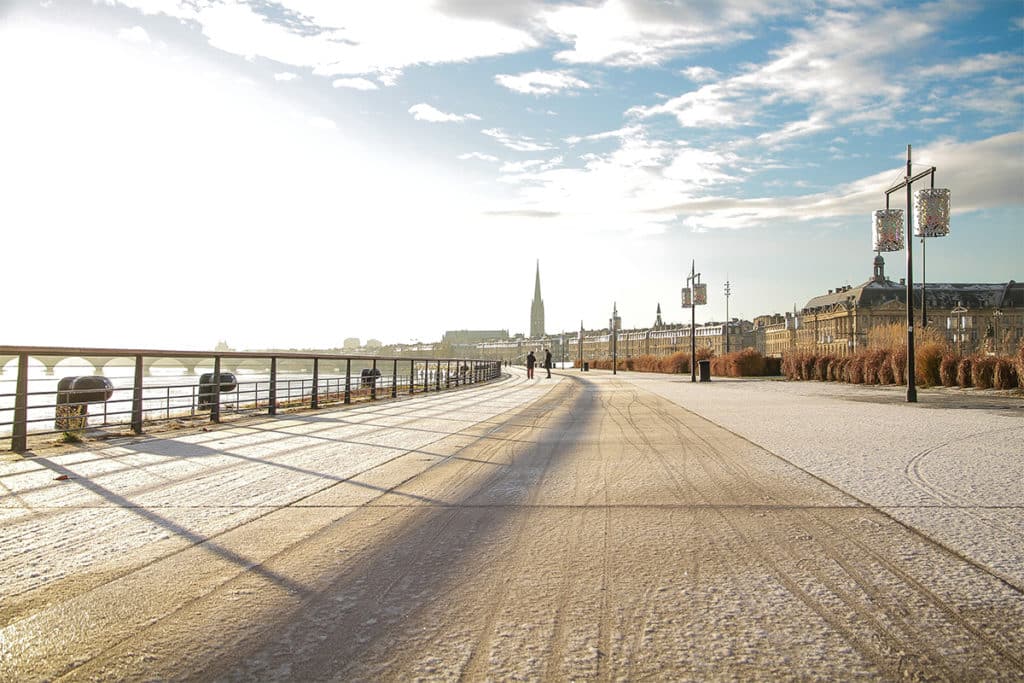 The idea of Bordeaux in winter may have you shivering involuntarily, but you shouldn't discount the winter as a time to visit just yet. For one thing, Bordeaux doesn't experience the freezing temperatures of destinations further north, with daytime highs of 10 or 11°C.
In addition, visitors get to enjoy the lead up to Christmas. The long nights are lit up with festive illuminations and attractive shop windows, while Bordeaux's main Christmas market (or Marché de Noel) ensures a warm ambience whatever the weather may be doing.
Its 150 stalls are a great mix of foodstuffs, locally produced crafts, toys, decorations, and clothes, making it an ideal opportunity to stock up on last minute gifts – either for yourself or a loved one! Another shopping opportunity for those with a keen eye for antiques and vintage is the Bordeaux brocante (flea market), which usually takes place at the beginning of December – but just for one day.
Beyond Christmas, New Year's Eve (known as Saint-Sylvestre) is all the excuse you'll need to head to one of Bordeaux's top restaurants – so long as you make a reservation in plenty of time. February is another possibility for the best time to visit Bordeaux because of Valentine's Day. Can there be anywhere more romantic to be with the love of your life than the historic streets of Bordeaux's old town?
Bordeaux – A Year-Round Destination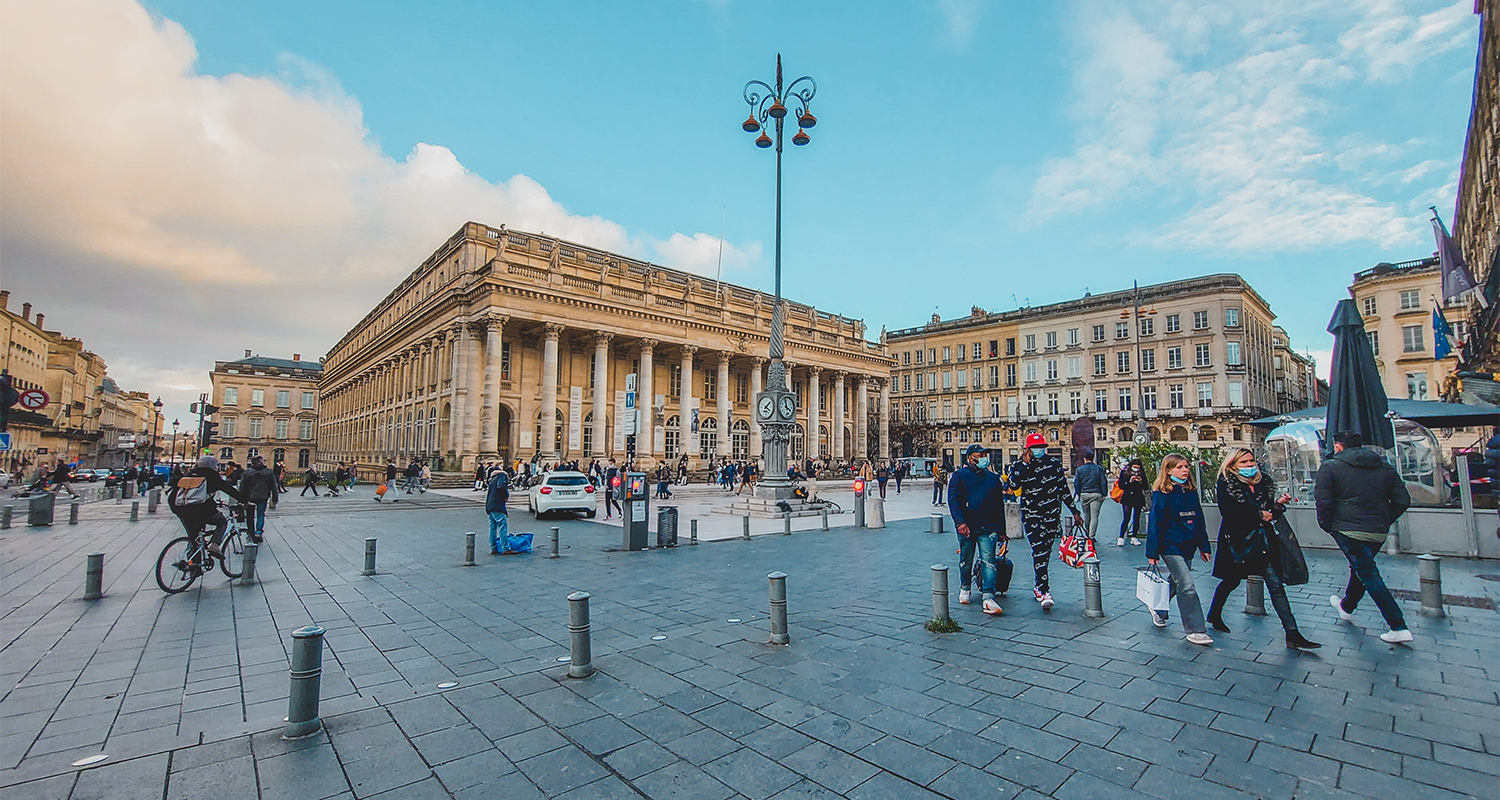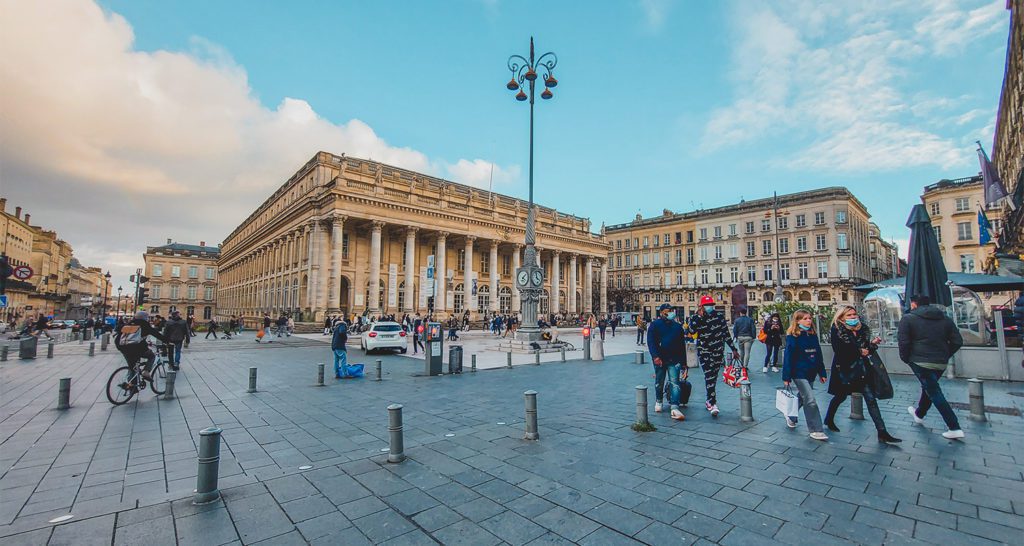 Although spring and summer are generally considered the best time to visit Bordeaux, there are plenty of reasons to also consider the fall and the winter months. Whenever you choose to visit, don't miss this thriving city's huge range of attractions by joining one of our guided walking tours around the city and beyond.