PRIVATE TOUR AROUND BORDEAUX
BOOK NOW : GET 10% OFF ON THIS TOUR
OVERVIEW OF OUR PRIVATE TOUR OF BORDEAUX
DISCOVER THE BEST OF BORDEAUX ON THIS TAILORED MADE WALKING TOUR EXCLUSIVELY DESIGN TO SEE THE IMPORTANT MONUMENTS WITH A FRIENDLY GUIDE & EXPERIENCED GUIDE.
Learn the history, anecdotes and curiosities of the most iconic places in Bordeaux and those that are most interesting to you.
We visit the main places such as the beautiful Gothic Cathedral, the famous Mirror of Water, and the impressive neoclassical Theater; but also some hidden and less known places. Learn about the glorious history of this city, some of its secrets, its special gastronomy, and its rich culture by joining our tour.
Our guides will give you the best tips to eat, drink and visit many other places in and around Bordeaux.
At the time of booking your tour you can select the duration that best suits you:
2 hours: Starting at your hotel or in the Place des Quinconces, and visiting the most important places in the city. Your private guide will bring the city of Bordeaux to life by displaying old photos of the city and sharing some of its most fascinating secrets.
3 hours: In addition to the above 2-hour tour, we will have more time to explore more monuments like Place du Parlement, Utopia Cinema & Grosse Cloche.
EXTRA: You can also add a tasting (4 Bordeaux organic wines with cheese) to this tour with an additional cost of 39€ per head.
This Tasting will last an additional 1 hour and will be done after the Walking Tour.
For more details contact us and we will create an unforgettable experience for you.
Discover the Best rated Bordeaux tours: Lowest price + 10%OFF

Promo code: WELCOME
By taking our Ecological tours in Bordeaux you are supporting local sustainable business and giving a purpose to your travels. Happy Eco friendly Travels!
VIDEO REVIEW OF OUR CLIENTS
Details of our Private Tour around Bordeaux
Please choose your time and day according to your preference.
OR, contact us and we will create an unforgettable customized experience for you.
We recommend a Meeting point – Monument aux Girondins
We have the best (group) prices guaranteed in Bordeaux.
24 hours before the tour start 100% refund, after 24 hours no refund.
Ready for an unforgetable Private tour of Bordeaux?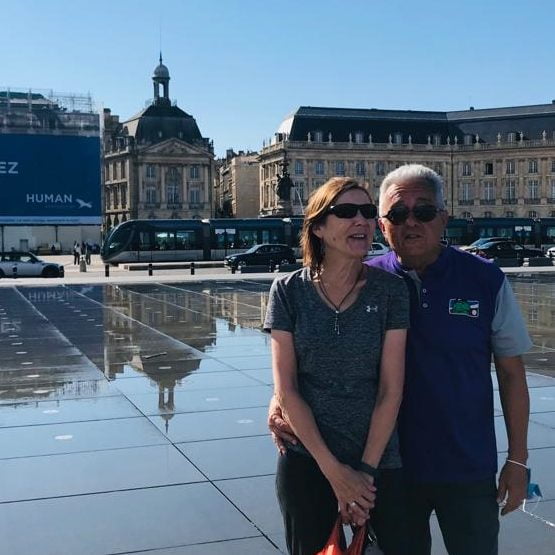 Do it on first day! Our guide took us to all the major monuments and buildings and gave great trips for food and wine. Did this on our first day which was helpful for the rest of our Bordeaux stay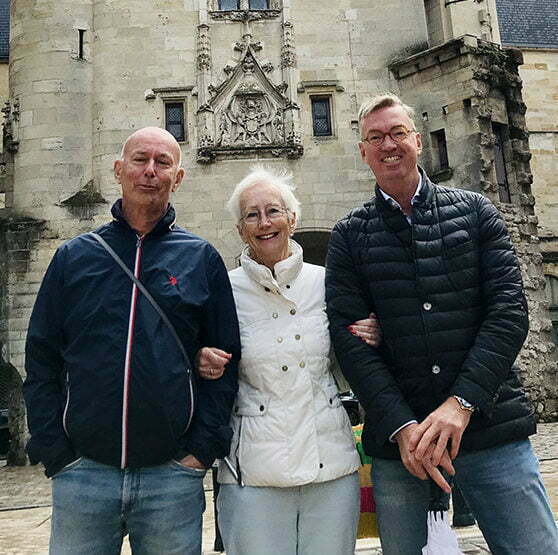 Fun and informative wrapped in charm. Bordeaux is great yes, but getting to know the rich history and unique details that made Bordeaux is truly impressive. Clemence touched up the tour with charm, character and genuine presentability. We would take a tour with her again and again!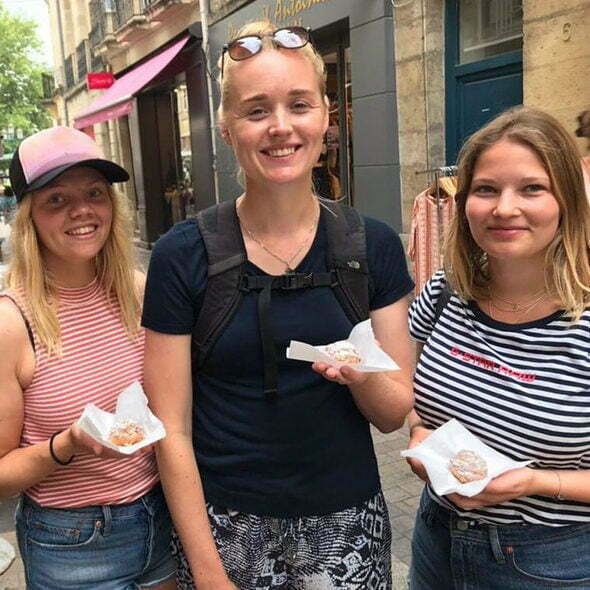 Interesting and really fun way to learn more about Bordeaux and the region! One of the best walking tours i've done! Ani is super knowledgeable, fun and a great story teller! 🙂
teresa arozena
2023-04-28
Muy buena experiencia, muy recomendable... todo el desarrollo histórico de Burdeos de una manera dinámica y ligera. Una buena forma de iniciación en la ciudad con mucha información útil.
Belen García Balado
2023-04-28
Lucía espectacular su explicación y cercanía
Lucia was our tour guide and she was amazing, extremely knowledgable and gave us an awesome tour. She gave us lots of recommendations for restaurants and other sites to see while in Bordeaux. Highly recommend this tour!
Дарина Иванченко
2023-04-27
The tour was really interesting, even back home I decided to read more about Aliénor d'Aquitaine. Thank you!
charlotte leysen
2023-04-27
Excellent tour and recommendations
Andrea Costantino
2023-04-23
Best walking tour in bordeaux!! Thanks yo Goya 😉
Manuela Ruiz de Ojeda
2023-04-23
Muy amable Any un gran Guia y nos ha contado la historia de Burdeos de manera muy divertida y amena.
Lucía, la gallega, maravillosa. Muy amable, amena, dándonos muchísima información de manera clara y detallada. Encantadora.¡Super recomendable!
Questions?
Check our FAQs or drop us a message and we will get back to you as soon as possible, promised!