TASTING: BLIND WINE & CHEESE TASTING BORDEAUX
OVERVIEW: BLIND WINE TASTING IN BORDEAUX
Learn about Bordeaux wine history and taste some of the famous wines of the region  and bio cheeses
This Blind Wine Tasting of 4 Organic Bordeaux Wines is a perfect opportunity to test your abilities to identifiy Bordeaux wine just by seeing, smelling & tasting.
You must be wondering "why should I participate in such a tasting game?"
We can certainly tell you smelling around with friends & family is a unforgettable fun & loving game. Don't worry we have everything organized for this Blind Bordeaux wine tasting. Our In House Sommelier will guide you during this wine tasting and reveal all the secrets of tasting Bordeaux wine.
On top you will discover:
The stories of the winemakers, vintage, history & the vinyards
You will be learning about the grape varieties in Bordeaux
 The important wine regions in Bordeaux
What the 1855 classification is
The impact of Global warming
The reason of getting hangover- Spoiler: Definitely not because of Sulphur. Did you know there is more sulphur in fruits & vegetable than in a bottle of wine?
 How to read a label like a professional
 and much more!
At the same time you will be savouring the flavours of Bordeaux wine with a delicious assorted cheese platter & French Baguette.
Join us for this very fun & educational wine tasting in a small group to discover the Bordeaux wine region in a different way.
Cheers!
Discover the Best rated Bordeaux tasting: Lowest price
By taking our Ecological tours in Bordeaux you are supporting local sustainable business and giving a purpose to your travels. Happy Eco friendly Travels!
What our clients think about:
Overview of our Blind Wine and Cheese Tasting experience
Minimum 2 participants.
You choose your time and day. OR please send us a message and we will create an unforgettable customized experience for you.
We have the lowest prices guaranteed in Bordeaux.
24 hours before the tour start 100% refund after 24 hours no refund.
Ready for an unforgettable Blind Wine Tasting experience?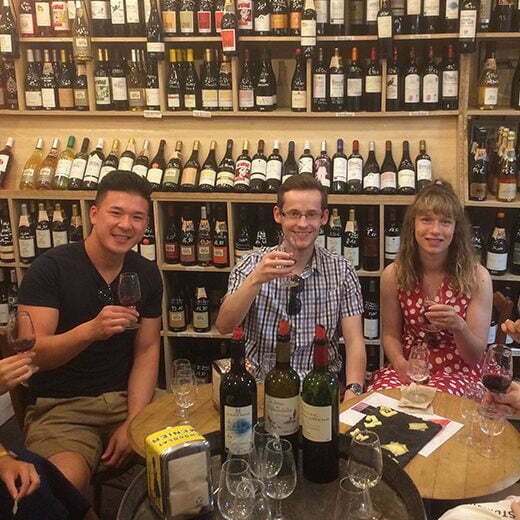 Would book again. We had a great evening, little tour of the city and wine tasting at a nice restaurant. The friendly guide gave interesting information and answered all of our questions. We tasted excellent wines. Would recommend.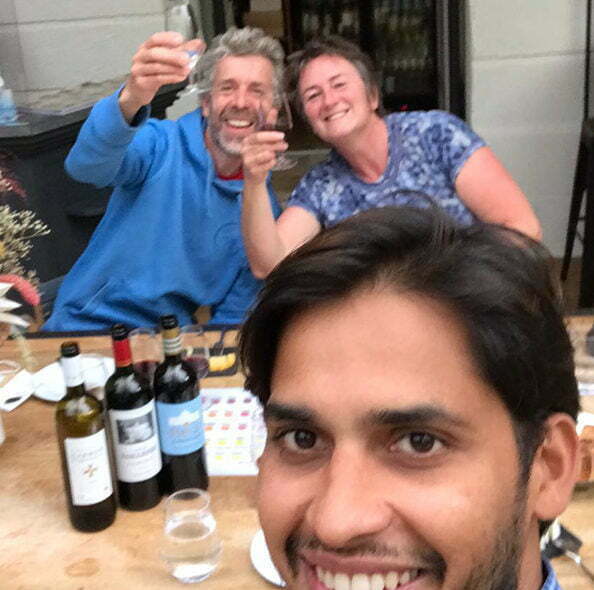 Great learning experience and tasty wines and cheese A great guide. We learned so much from him. It was really interesting and fun. The wine and cheese tasting was really good and delicious!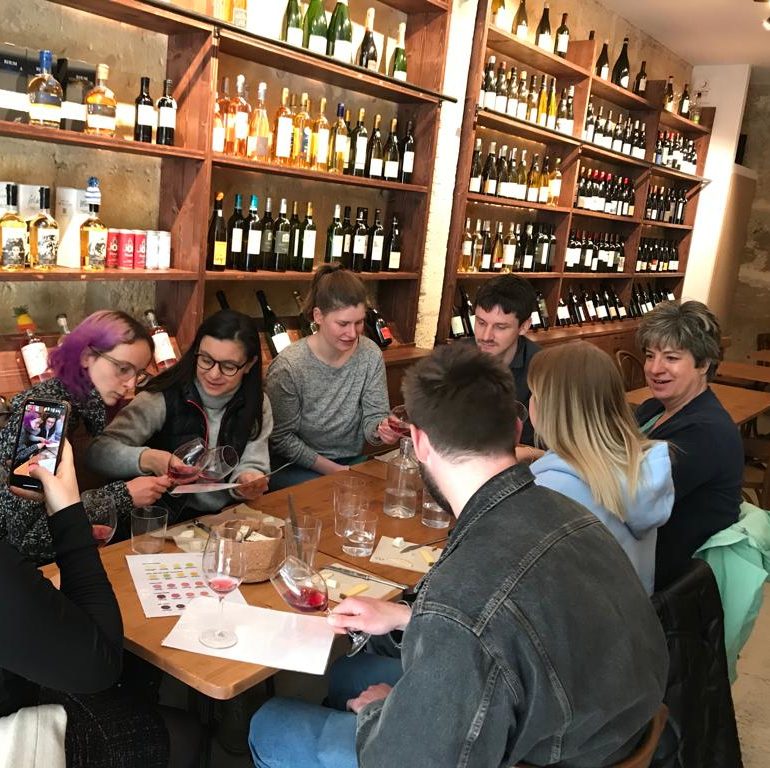 Excellent! Bordeaux wine tour was charming, informative, and highly enjoyable! The guide was extremely knowledgeable and made us feel welcomed the whole time. Great way to get more in touch with wine, which is always excellent!
teresa arozena
2023-04-28
Muy buena experiencia, muy recomendable... todo el desarrollo histórico de Burdeos de una manera dinámica y ligera. Una buena forma de iniciación en la ciudad con mucha información útil.
Belen García Balado
2023-04-28
Lucía espectacular su explicación y cercanía
Lucia was our tour guide and she was amazing, extremely knowledgable and gave us an awesome tour. She gave us lots of recommendations for restaurants and other sites to see while in Bordeaux. Highly recommend this tour!
Дарина Иванченко
2023-04-27
The tour was really interesting, even back home I decided to read more about Aliénor d'Aquitaine. Thank you!
charlotte leysen
2023-04-27
Excellent tour and recommendations
Andrea Costantino
2023-04-23
Best walking tour in bordeaux!! Thanks yo Goya 😉
Manuela Ruiz de Ojeda
2023-04-23
Muy amable Any un gran Guia y nos ha contado la historia de Burdeos de manera muy divertida y amena.
Lucía, la gallega, maravillosa. Muy amable, amena, dándonos muchísima información de manera clara y detallada. Encantadora.¡Super recomendable!
Questions?
Check our FAQs or drop us a message and we will get back to you as soon as possible, promised!