BORDEAUX ORGANIC FOOD TOUR - FRENCH APÈRO STYLE
TASTE THE WIDE RANGE OF TRADITIONAL LOCAL & ORGANIC FOOD WITH YOUR FOODIE GUIDE ON OUR BORDEAUX FOOD TOUR WHILE DISCOVERING THE HISTORY OF THE OLD TOWN OF BORDEAUX.
Welcome to our Bordeaux food tour in apéro style.
But what is a French Apéro?
First, sharing a good moments with friends & family. Second, enjoying french delicacies (cheese, charcuterie, pastries … and more !) with a good glass of wine. 
Come experience the apero time with us ! You will enjoy a typical french Apéro with chefs, sommeliers, and locals that will share with you their passion and their knowledge to give you a deep understanding of French culture.  
That's not all you get ! You will be visiting the most beautiful places in Old town of Bordeaux and deep diving into its history, we will hear the stories of Saint Michel neighbourhood : the Gothique flamboyant basilica of Saint Michel, one of the tallest bell tower in France, the famous mummies of Bordeaux, the food markets, and some unknown hidden places! 
This tour is the perfect combination of both History and Food with a lot of tasty local products.
It's going to be fun, fat, entertaining, & knowledgeable tour. 
So what are you waiting for, are you ready to savor the flavors….hop on and let's go!
Cheers!!
Days – Tuesday till Saturday
Meeting Point – Place de la Bourse
Ending Point – Grosse Cloche 
Starting Time – 16H00
24 hours before the tour start 100% refund after 24 hours no refund.
This tour is a small group tour of maximum 15 participants.
Ready for an unforgettable tour?
Please count 10 to 15 min+




BOOK NOW: 10%OFF ON THIS TOUR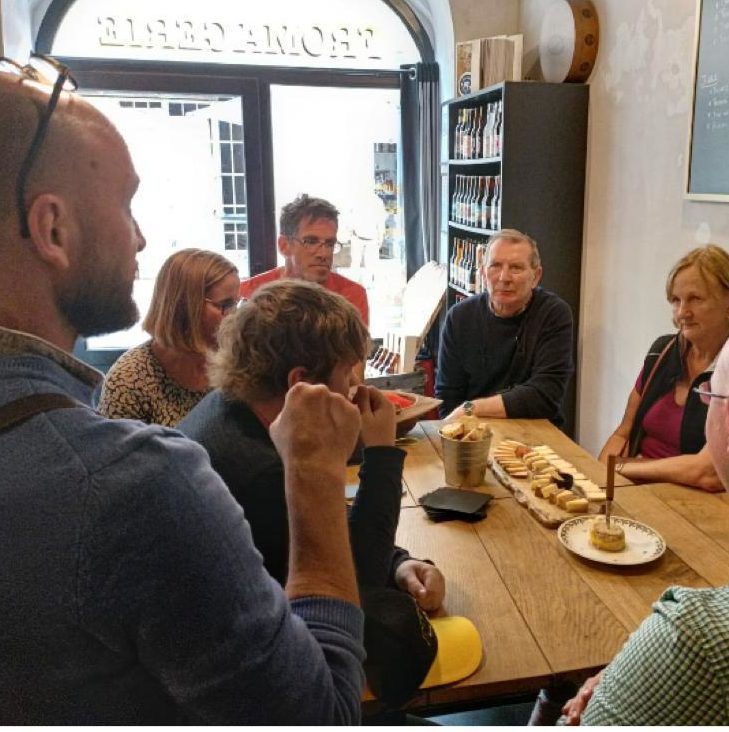 Highly Recommend This is a tour to recommend if you visit Bordeaux. I had the history & wine-tasting tour, from which I learned so much. There is a great personal touch and pride in the work. Definitely try it for yourself.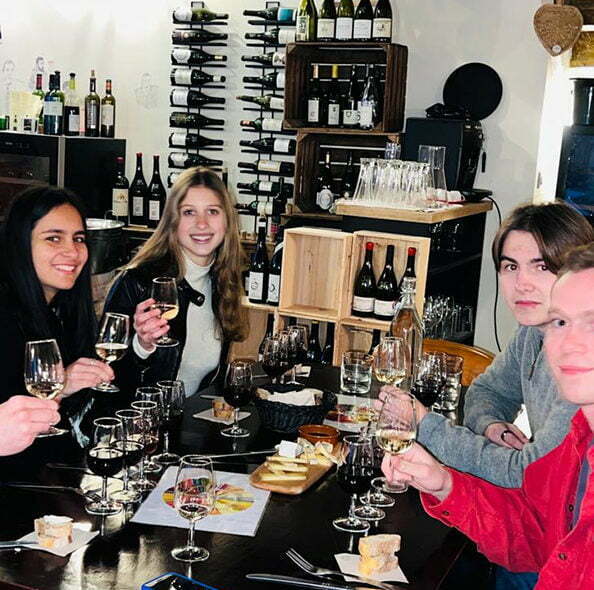 Our tour guide was excellent, knowledgeable and friendly. He is a sommelier and masters the art to translate his knowledge in an easy way (combines his words with visual impulses - metaforen and experience). I highly recommend this tour.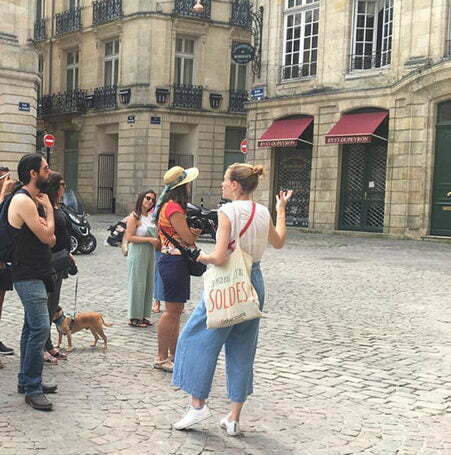 Fun experience! Great experience! Our guide was fun to listen to, very knowledgeable, very local, very responsive, and very flexible. What a great way to start our Bordeaux wine holiday. Highly recommend!
Questions?
Check our FAQs or drop us a message and we will get back to you as soon as possible, promised!