BORDEAUX WINE TOUR: HISTORY AND WINE & CHEESE TASTING
Know all about Bordeaux Wine History and taste some of the best wine and cheese in the region together with our Sommelier
BOOK NOW: GET 10%OFF ON THIS TOUR
OVERVIEW: BORDEAUX WINE TOUR
Nice & enjoyable Bordeaux Wine Tour to explore the charming (wine) neighbourhood of Chartrons with our in-house sommelier and a professional Wine & Cheese tasting.
This Bordeaux Wine tour is designed by our Sommelier. He will take you on a stroll through the UNESCO wine merchant streets, many of which are surrounded by 300 years old buildings. We will walk for almost 1 hour to discover the neighbourhood of the Chartrons while learning about:
The different grape varieties in Bordeaux,

The important wine regions in Bordeaux

The oldest and the most famous 1855 classification,

How to read a wine label like a professional,

How to remember the important names of the Chateaux (wine estate) in Bordeaux

See the World largest wine exposition Museum

Learn the history of Thomas Jefferson in Bordeaux

A nice and pleasant walk with a wine expert & Friendly guide

See the hidden historical monuments of the district and much more!

Ending the tour with professional Wine Tasting of 4 Organic Wines paired with an assorted cheese platter in a nice wine bar.
At the end of the tour we will put all the theoretical knowledge into practical "learning by tasting".
Our Bordeaux Wine tour starts at 13H30 PM from Tuesday to Saturday.
Discover the Best rated Bordeaux tours: Lowest price + 10%OFF

Promo code: WELCOME
By taking our Ecological tours in Bordeaux you are supporting local sustainable business and giving a purpose to your travels. Happy Eco friendly Travels!
Review of our clients: Bordeaux Wine Tour
From Tuesdays to Saturdays.
Meeting point – 

Tram

Station Chartrons
Ending Point – Wine bar in Chartrons
Starting Time – 13H30
This tour is a small group tour of maximum 15 participants.
24 hours before the tour start 100% refund after 24 hours no refund.
Ready for the best Bordeaux Wine Tasting Tour?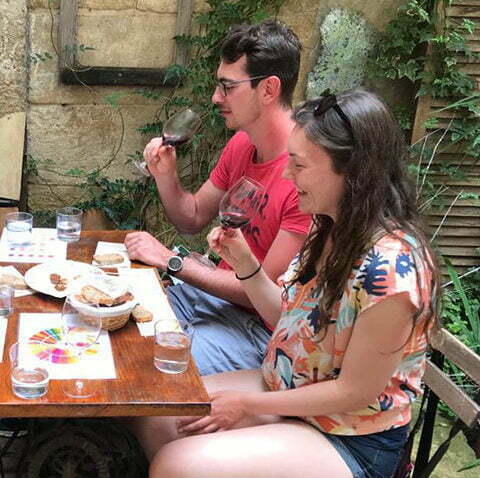 Worth every penny. Our guide was super knowledgeable and very friendly. We're using what he taught us to choose wines the rest of our trip.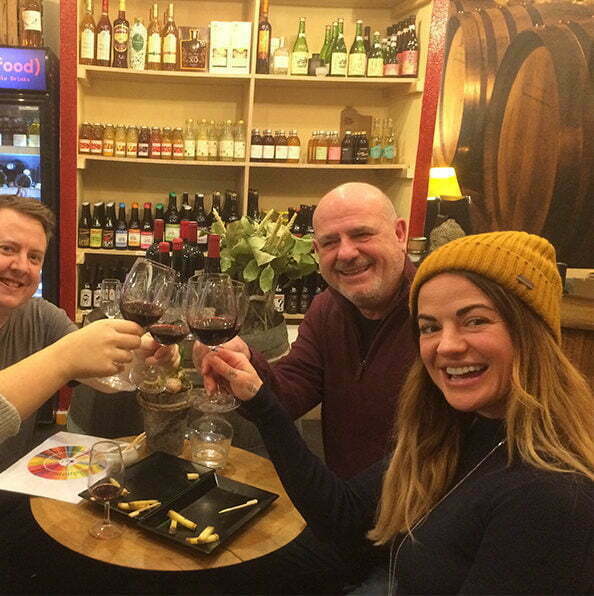 We learned so much. It was really interesting and fun. The wine and cheese tasting was really good and delicious!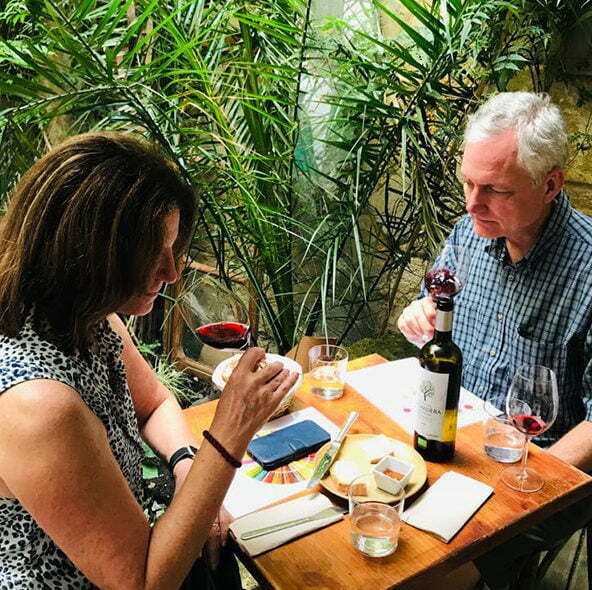 Ani was a fantastic guide! The wine walking tour was much more interesting than what I was expecting! Many cultural informations and a lot about wine! I definitely recommend this tour!!
teresa arozena
2023-04-28
Muy buena experiencia, muy recomendable... todo el desarrollo histórico de Burdeos de una manera dinámica y ligera. Una buena forma de iniciación en la ciudad con mucha información útil.
Belen García Balado
2023-04-28
Lucía espectacular su explicación y cercanía
Lucia was our tour guide and she was amazing, extremely knowledgable and gave us an awesome tour. She gave us lots of recommendations for restaurants and other sites to see while in Bordeaux. Highly recommend this tour!
Дарина Иванченко
2023-04-27
The tour was really interesting, even back home I decided to read more about Aliénor d'Aquitaine. Thank you!
charlotte leysen
2023-04-27
Excellent tour and recommendations
Andrea Costantino
2023-04-23
Best walking tour in bordeaux!! Thanks yo Goya 😉
Manuela Ruiz de Ojeda
2023-04-23
Muy amable Any un gran Guia y nos ha contado la historia de Burdeos de manera muy divertida y amena.
Lucía, la gallega, maravillosa. Muy amable, amena, dándonos muchísima información de manera clara y detallada. Encantadora.¡Super recomendable!
Questions?
Check our FAQs or drop us a message and we will get back to you as soon as possible, promised!