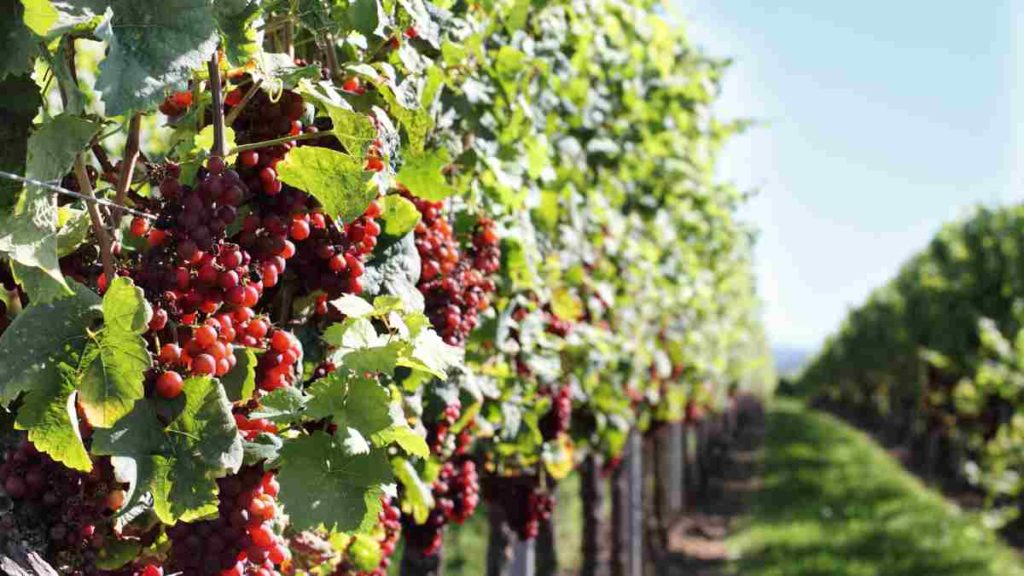 10 Best Bordeaux vineyards to visit
France is genuinely the country of true wonders. Unique buildings, amazing views, incredible landscapes that narrate the ancient history of the country combined with what is considered one of the most romantic languages in the world. It has plenty to offer.
Some of its beautiful cities do not rely on a single, but breath-taking, building, like Paris does. But this is only an opportunity to get to experience the rest of the things that make them so amazing. Bordeaux is just the perfect example of that.
Bordeaux generally means wine and with good reason since the city is worldwide popular for it. But when you visit Bordeaux, you get much more than wine. Bordeaux has a unique architecture and it is highly rich in a cultural aspect.
10 Bordeaux vineyards that you cannot miss
A glass of wine feels just right paired with the architecture of the city and the river view. And even if you are not that into wine, you just cannot miss the opportunity to visit the vineyards and admire the landscape and the art behind that bottle of wine you find later in the stores around France.
So, if you were planning a trip to Burdeaux to get to know the true essence of France and its people, consider visiting these ten amazing vineyards.
Château Smith Haut Lafitte
This 87-hectare vineyard is located in Martillac. This is a green island with unique soil characteristics that provide the wine production with exclusive features. The vines have roots that go six meters deep and they are covered with gravel. The reflection of the sun in the stones makes the ripening of the vines just superb. The whole vineyard is especially designed to protect the soil and, therefore, you will find a forest and beehives in it.
As for the wines, they produce six different types of red and white wine. Red wines are more seductive types, firm dry versions of it. Among its notes, you will be able to taste blackberry and plum. And you will definitely notice the influence of the gravel in them. The white wines provide a balanced experience of both taste and smell. You will sense a smooth texture, but a strong personality in each of them. Definitely, a unique experience.
You can visit the vineyard and enjoy an interactive tour that includes a tasting. The menu is a display of both creativity and innovation that pairs just perfectly with the landscape and the wines.
In addition to the tour, the vineyard offers a workshop called "The Land of Wine and Art" in which you will be able to learn about the land in which the wine is produced and the history behind it. This tour also offers a tasting.
Château Mouton Rothschild
This vineyard combines both wine with art. It is astonishingly beautiful, you will be able to visit the mail building, the pathways, the walls surrounding the château and more. Moreover, you will be able to take a tour around the Museum of Wine in Art in which you will enjoy a close look at unique and rare items from centuries ago. This visit is sure to be magical for any visitor.
Among its vine varieties, you will find Cabernet Sauvignon, Merlot, Cabernet Franc and Petit Verdot. The mix is reflected in their bottled blend wines and, similar to the château described before, the gravelly soil also plays an important role in the personality of the wines.
This site only receives visitors under appointment and the booking needs to be made at least two months in advance. Make sure you check availability before planning your trip and book away.
Château Hourtin-Ducasse
Located at Saint-Sauveur, you will find this over forty-years-old vineyard which was named after the two first established people in the land. It was bought later on by the family that now carries the business.
You can enjoy a bottle of this exquisite wine and purchase them during your visit or online at the vineyard's webpage. Both elegant and balanced, the vineyard produces a unique wine with the different varieties of vine planted there. Among them, you will find Cabernet Franc, Cabernet Sauvignon and Petit Verdot.
It is open for visits all over the year, every day and during the weekends. Tours around the vineyard always end with a tasting that is paired with a delightful meal.
Château Les Carmes Haut-Brion
This 10-hectare château has an almost brand new winery in it which was designed and opened in 2016. In your visit around this vineyard, you will be able to access the 1,200 hectolitres of wine reserve as it is fermented in oak, concrete or stainless steel.
The grounds consist of the winery building, the vines and ponds surrounding the whole area. It combines art with nature and the ecosystem is presented in astounding harmony.
Natural to experts, the landscape is not random. Everything in it is specifically designed to protect the soil and ripe the grapes to perfection.
The vineyard offers only personalized visits and tours, so even if you have to plan your visit in advance, it is completely worth it. The guides will take you through the whole estate as they tell you about the history behind and how the heritage brought this château to what it is today: a dream.
Château de Sales
Located in the appellation of Pomerol, this place extends over 90 hectares of terrain. 47 hectares out of those 90 are devoted to vine crops. In this vineyard, you will find yourself surrounded by Merlot, Cabernet Franc and Cabernet Sauvignon plantation.
The wines from this château are driven by a fruity taste and the tannins in them are quite silky. They embody elegance itself.
Different to others, this one in particular is listed as a historical monument, making it a true wonder to visit. Along its lands you will be able to see a bamboo plantation and a full acre forest. Moreover, there are protected species both in flora and fauna which contribute to a unique biodiversity.
A tour around this vineyard will teach you about the history of the château and it allows you to enjoy a taste of two of their wines. Make sure you check availability and book a tour from Tuesday to Sunday.
Château d'Agassac
Amazing doesn't even begin to describe this château. The buildings in this vineyard date back to the 13th century so it goes without saying that paying a visit to these lands is also a visit to the past.
Similar to others, the grape varieties plantes here are Merlot, Cabernet Franc and Cabernet Sauvignon. Their wines are aged from twelve to fifteen months and most of them age in stainless vats.
Six different types of wine can be found here, each one providing a separate, but equally enjoyable experience. They say so themselves, they aim at producing pleasure and nothing less than that.
They offer different kinds of tours, each covering a different topic, all wine-related of course. In them, you will be able to learn from the whole process of wine-making to the history of the château.
Château Pape Clément
To put it simply, this château seems taken out of a fairytale. In it you will find a wonderful garden full of olives and Mediterranean trees as well as some Lebanese cedars. Walking around the garden is a dreamy experience.
As for the wines, you will find a variation of six wines: three red and three white different and bottles of an enticing gravy wine. These red variations offer both length and depth in the mouth while the wine wines are considered some of the best dry wines in the region.
During your visit here, you will be able to enjoy a walk around the garden, the grounds, the vines, an appetizing meal and a tasting of four Grands variations.
Château La Dominique
Enjoy the views of the whole vineyard from a terrace with a panoramic view in Château La Dominique. Fun tours, comfortable accommodation, wine bars, varied wine shops and more, this vineyard has something of a unique offer.
With 31-years-old vines, this vineyard offers Merlot, Cabernet Franc and Cabernet Sauvignon manually harvested and aged in stainless vats. Enjoy a wonderful tasting of their red wines which combine, as the lands do, tradition with modernity.
Château Gruaud Larose
"Kings of wine. Wine of kings". This is the motto of the château and this alone will make you want to pay a visit. Similar to others, the biodiversity in the territory is part of the beauty the vineyard offers. The fauna is part of the soil development and protection.
With only two wines to offer, this vineyard surpasses any expectation. The philosophy they grow their vines with honor the work of men and the importance of them in wine production.
Make sure to book a visit in advance and enjoy a walk surrounded by ancient buildings and a beautiful view.
Château Marquis de Vauban
This 60-hectare vineyard dates back to the 18th century and it is listed as a UNESCO World Heritage Site. During your visit, you will be able to enjoy a tour around the estate and the vineyard. Of course, you will also be able to enjoy a tasting as well as a meal. In addition, you can complement your visit with a horse-drawn carriage ride.
How to visit a vineyard in Bordeaux
Each vineyard provides private and personalized tours. While some can be visited only by booking a tour in advance, some others are open all the year and welcome visitors at any time.
In any case, make sure you check all the booking conditions and availability on the different websites and adapt each visit to your trip. However, you can also visit these and more sites thanks to our private tours.
Get to know a vineyard through a private tour
Whether you want to get a closer look at the hidden gems around the city or an honest recommendation on food or wine, visit our webpage to get more information about the walking tours we offer: https://freewalkingtoursbordeaux.com/. Do not miss the opportunity to get to know the rest of France with connoisseurs of the land and the wines.
In Free Walking Tours Bordeaux we have a wide variety of wine related tours that might be of your liken! check out, for example, our Saint Emilion wine Tour, Bordeaux wine Tour, of Cheese and Wine tasting blind and regular tours.