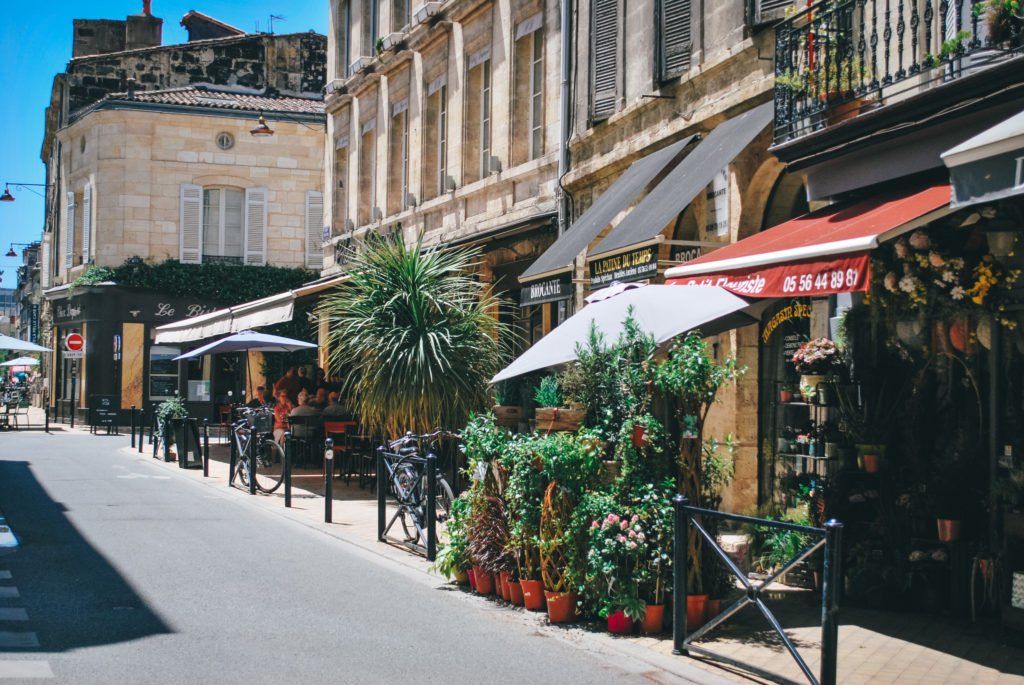 Chartrons is one of the most charming neighbourhoods in Bordeaux. It has a special place on any list. This area represents the essence of the surrounding area at its best. It brings together wine, antique and antique shops in a picturesque and peaceful setting.
It is located to the north of the historic centre of Bordeaux and for some it is a sort of Paris in a small way. As a result, the rental of holiday homes and flats in this area is on the increase.
History and current affairs of Les Chatrons
According to records, a convent of the Carthusian order was founded outside the city of Bordeaux in 1382. This led to the development of a neighbourhood in the surrounding area, which years later became known as Les Chatrons.
Later, in the 17th century, English and Irish merchants managed to establish themselves in this area. What is known as a sort of wine aristocracy was created, which was known as the Aristocracy of the Bouchon, in mockery.
Thanks to their proximity to the city of Bordeaux, they gradually became known as Chartrons, hence the name of the neighbourhood.
As time went by, the area became more and more crowded with merchants, who affected their businesses, most of whom sold wine from their country of origin.
In 1723, the first Bordeaux glassworks was established here. In time, it became the main bottle factory in the whole of France, facilitating the whole process of exporting domestic wine.
The post-war period saw many merchants leave the area. The neighbourhood suffered a kind of desolation with large empty warehouses and abandoned buildings. But, in the 21st century, Bordeaux underwent a kind of general rehabilitation and the Les Chatrons district was included.
Work focused on restoring the old facades, while new buildings were constructed. This brought with it a new boom of shopkeepers, restaurants and antique dealers, offering a bustling daily activity.
In fact, this district is home to the Cité du Vin, one of Bordeaux's main attractions, especially for wine lovers.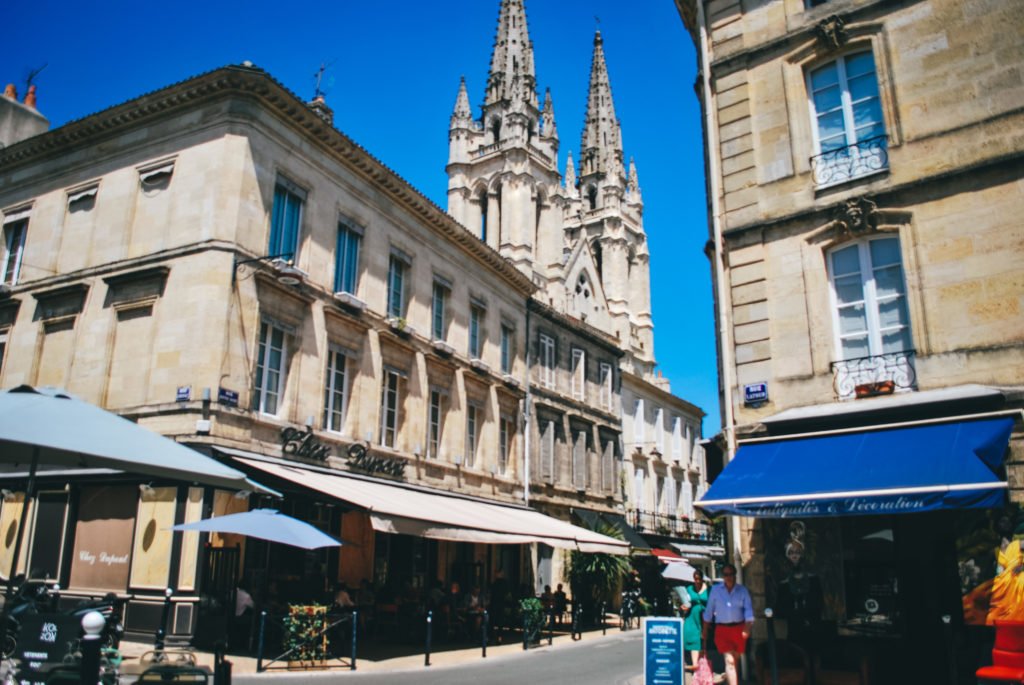 What to see in the Chartrons district?
For some, this is the best example of Bordeaux's post-2000 renaissance. It combines the tradition of its architecture with modernity, bringing with it beautiful streets and a rather quiet atmosphere.
If this is your first time in the Chartrons Bordeaux, there are certainly some must-see stops you should make. Of course, we are talking about its two main streets:

Rue Notre-Dame
Well-known for its antique shops and Parisian feel, but on a smaller scale. This star street is covered in vines and here you can find everything from restaurants, wine cellars, bars and, of course, fashion boutiques.
The church of Saint-Louis, with its marvellous Gothic style, is one of its main buildings.
In Notre-Dame you can find everything from decorations, paintings, fabrics and furniture from bygone eras. Some of the shops are more than 1,500 m2 in size. If you like antiques, this is definitely the place for you.
As for the gastronomic options, they are varied and delicious: from coffees, delicious pastries and, of course, wine, lots of wine. The staff working in each of these places are extremely friendly and chatty, especially with tourists. They make recommendations for the day and tell a little about the history of the neighbourhood.
Rue Saint-Jaimes
The starting point for a stroll along Rue Saint-Jaimes is Place Fernand Lafargue. Here you will find a wide variety of bars and restaurants, especially Thai food.
This area is known for its fashionable shops for everyone. You will find everything from big international houses to local fashion designers. There is something for every taste and budget.
Although not as popular and plentiful, there are also good choices of instrument shops here, especially guitar shops. They come in all types and decades.
Where to eat in Les Chatrons?
If you come to the neighbourhood on a Sunday, the local market is a wonderful option. You'll find something for everyone, from exquisite pastries to fresh seafood, and that characteristic traditional flavour.
As for the restaurants available in the surrounding area, there are some that are quite attractive, such as:
Tata Yoyo: Tea room where you can stop by to indulge in any of their amazing pastry options. It is located on rue Saint-Jaimes.
Au Rêve: French food at its best, but with a more casual atmosphere. It is next to Place du Marché Chartrons.
Chez Dupont: Specialists in classic home cooking, but with a more modern bistro atmosphere, a truly charming combination. You can find it on rue Notre Dame,
Bar Notre Dame: Simple but very delicious menu. It stands out for its charcuterie boards, where cheeses and good wine are the protagonists. It is also located on rue Notre Dame.
Where to sleep in Les Chatrons?
Of course, staying in Les Chatrons is always a wonderful way to immerse yourself in the local culture. Accommodation options are also varied, catering to all tastes and budgets:
Airbnb: Many locals have converted their flats into temporary accommodation for tourists. Depending on the location, prices can vary from 20 euros per night.
Hotels: There are many and it all depends on your budget. Depending on the category and how centrally located, you can find them from 48 euros per night or more than 200 euros.
Buying your details in Les Chatrons
As mentioned above, the Les Chatrons neighbourhood is a paradise for antique lovers. Here you can find wonderful gifts and souvenirs from the olden days, but in perfect condition. You can choose from traditional key rings, vases, clothing, accessories or, if you prefer, modern alternatives.
Wine is also part of the gift options with old or slightly more recent vintages.
Get to know Les Chatrons through a free Tour
We have always thought that you get to know a new place by walking through its streets, sharing with the locals and enjoying the typical gastronomy. However, having the option of a free Tour is a wonderful option. If you want to know about the city more in depth remember you can always check out the rest of our free tours or private tours!
Besides the fact that they are adapted to your language, they will show you some places that are not very accessible for tourists and some secrets of the surroundings.