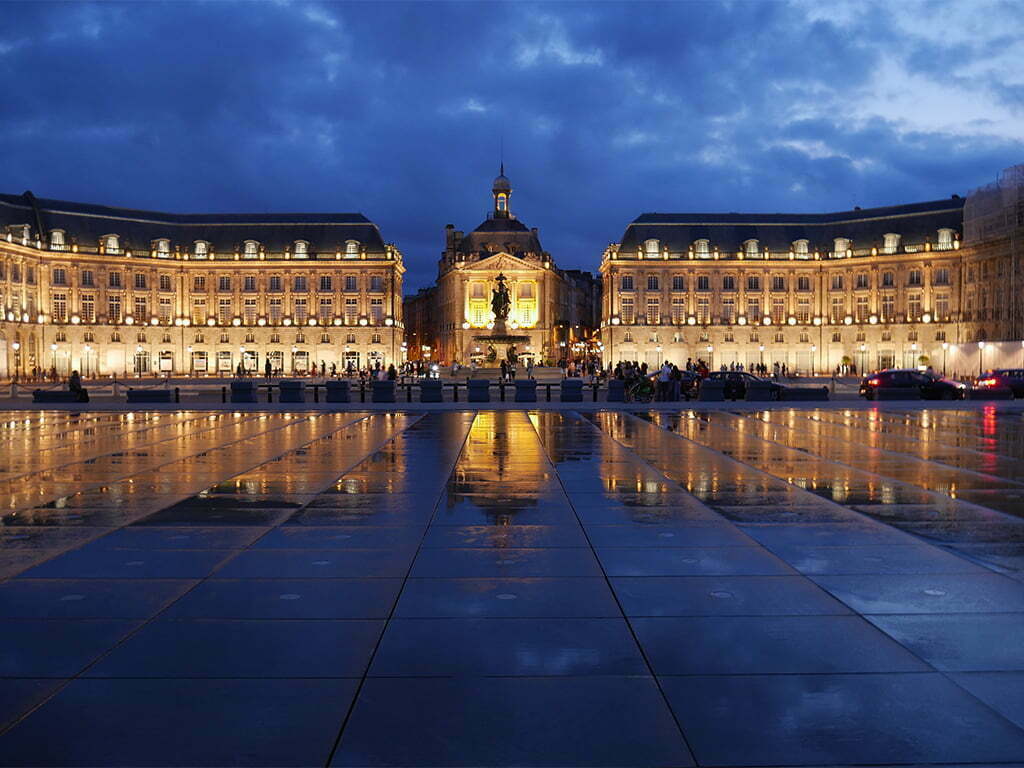 Top places to visit in Bordeaux 2022
Bonjour & Welcome!
Are you heading to visit the capital of World Wine, Bordeaux soon?
Then this blog is for you.
Bordeaux is nominated as the best place to travel by Lonely Planet with more than 7 million tourists who visited Bordeaux in 2019.
Most of us know that Bordeaux is famous for its wine, but it also offers a beautiful historical city center and access to French culture. And there is so many things to do and discover in this city.
These are our top 6 places to visit in Bordeaux in 2022:
This is the mecca for wine lovers. A wine museum with the world's biggest exposition about wine from all over the world. The building itself is beautifully designed. Many will debate on it, whether they like the shape or not. The architect created the shape of swirling wine in a glass.
Now it's time to check this beautiful building from the inside. You can walk in the building for free and at the ground floor you will find a place called Latitude. It is a wine bar & shop where you can pick up wine bottles from around the globe. They have more than 1800 different wines to buy.
You can also find some restaurants on the ground floor if you want to just relax and enjoy some wine or food.
But if you want to check out the museum on the upper floors, then you have to buy a ticket, either at the counter or online. I will highly suggest buying it online so you don't wanna waste your time in queuing up.
Please don't underestimate this museum and give at least 3 hours to see most of the things inside. Make sure that you have enough time for this beautiful wine museum. Tram B brings your right in front of its main entrance.
La Cite du Vin is one of the mandatory stops during our Bordeaux Wine History Tour With Wine & Cheese tasting, so if you wish to make the most of your visit remember you can take a look at it.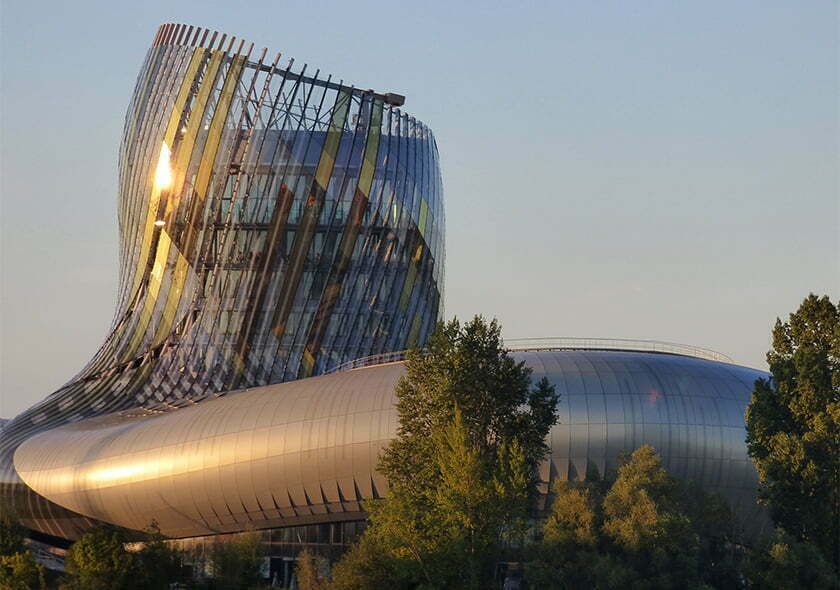 This culture space was once upon a submarine base constructed by the Nazis. They chose Bordeaux to be the base of their submarine force due to its strategic location. The Atlantic ocean helped the Nazis to keep an eye on the English fleet and troops.
But today the Bassins de Lumières is the best place to discover culture and art with a modern twist: light installations synchronised with music.
1.5 hours should be fine for this beautiful museum. There are buses from the center of Bordeaux or take a tram and walk the 30 minutes around the harbour sink.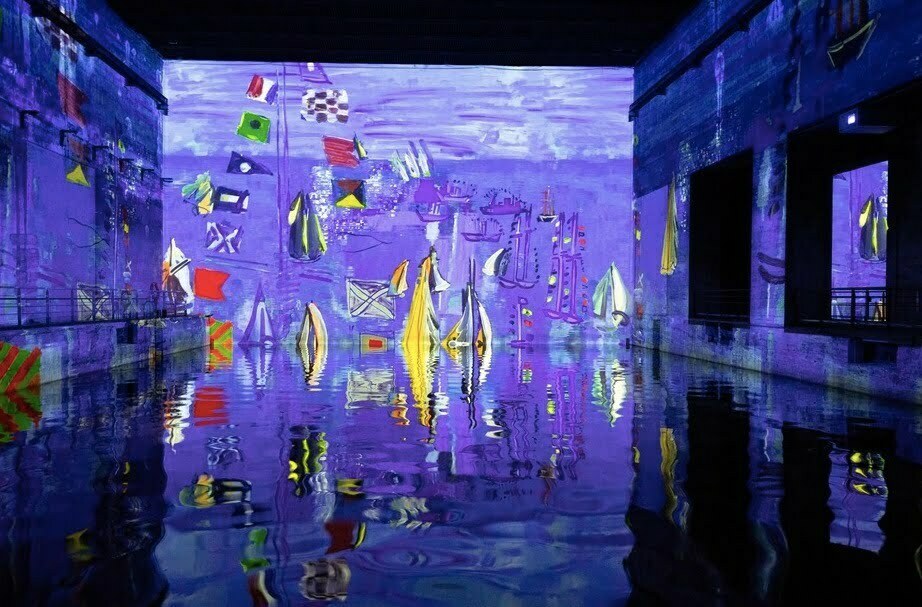 If you are a market lover and you like to try food from different shops, this will be your favourite place. I recommend you to have a nice afternoon or evening with friends and local Bordelais. After work, students come here to enjoy a glass of wine and a French Apéro, with cheese, sandwiches, chinese spring rolls or fries.
This market is filled with local producers from around Bordeaux.
You will enjoy traditional French delicacies here in a great atmosphere.
4. The Water Mirror
If you type Bordeaux into google, most probably the first image that pops up is an image of this place. The Mirror d'eau (a reflecting water mirror pool) was created in 2006. The idea of the architect was to have the main square of Bordeaux the Place de la Bourse buildings be reflected in the water. The mirror effect creates stunning pictures every day. Do not miss this iconic place in Bordeaux.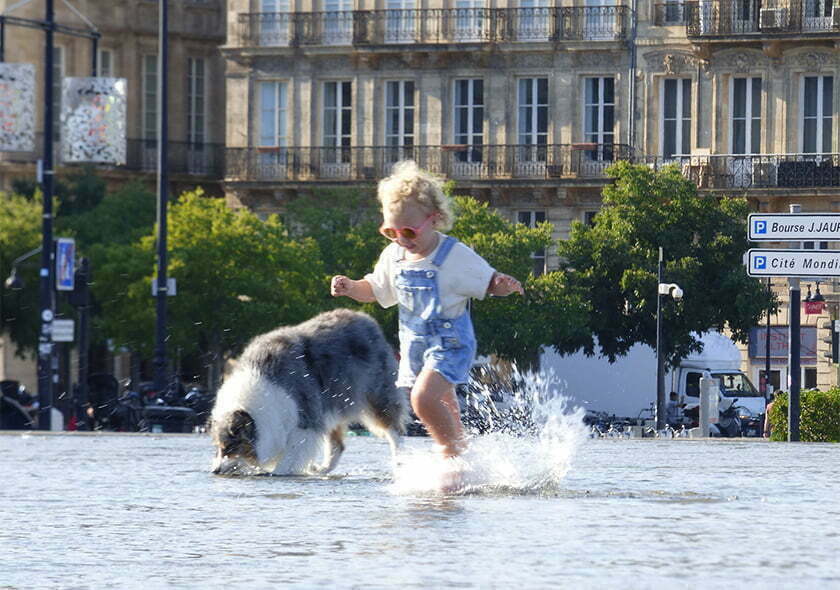 5. Grosse Cloche
This beautiful door Grosse Cloche used to be an entrance door to the mediaeval city of Bordeaux. The beautifully renovated door we can see today looked slightly different before: there were 4 additional towers and a bridge.
The door has its name from the enormous bell it hosts at the top.
In Bordeaux we have 6 doors and arches but for me this is one of the most beautiful ones and an absolute top place to visit. Do not miss the cosy and inviting COffee places, small shops and bars in St James Street, the street leading to the Grosse cloche door.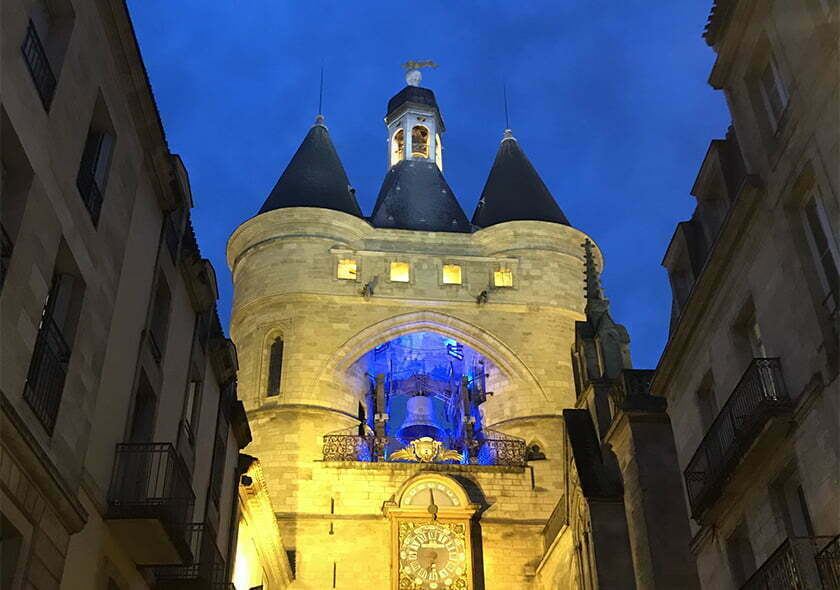 The Darwin EcoSystem is built on an old military ground. You can find here offices of local small businesses, Social enterprises and a wonderful place to have a nice afternoon. Walk around and find street art, an Organic General store, an eco-restaurant that serves local craft and bio beers as well as organic wines. Do not miss the regular events and the Sunday skate competition. If you love watching sunset then this is a perfect place to end your day with some sea food and god wine at Le Bords de Garonne.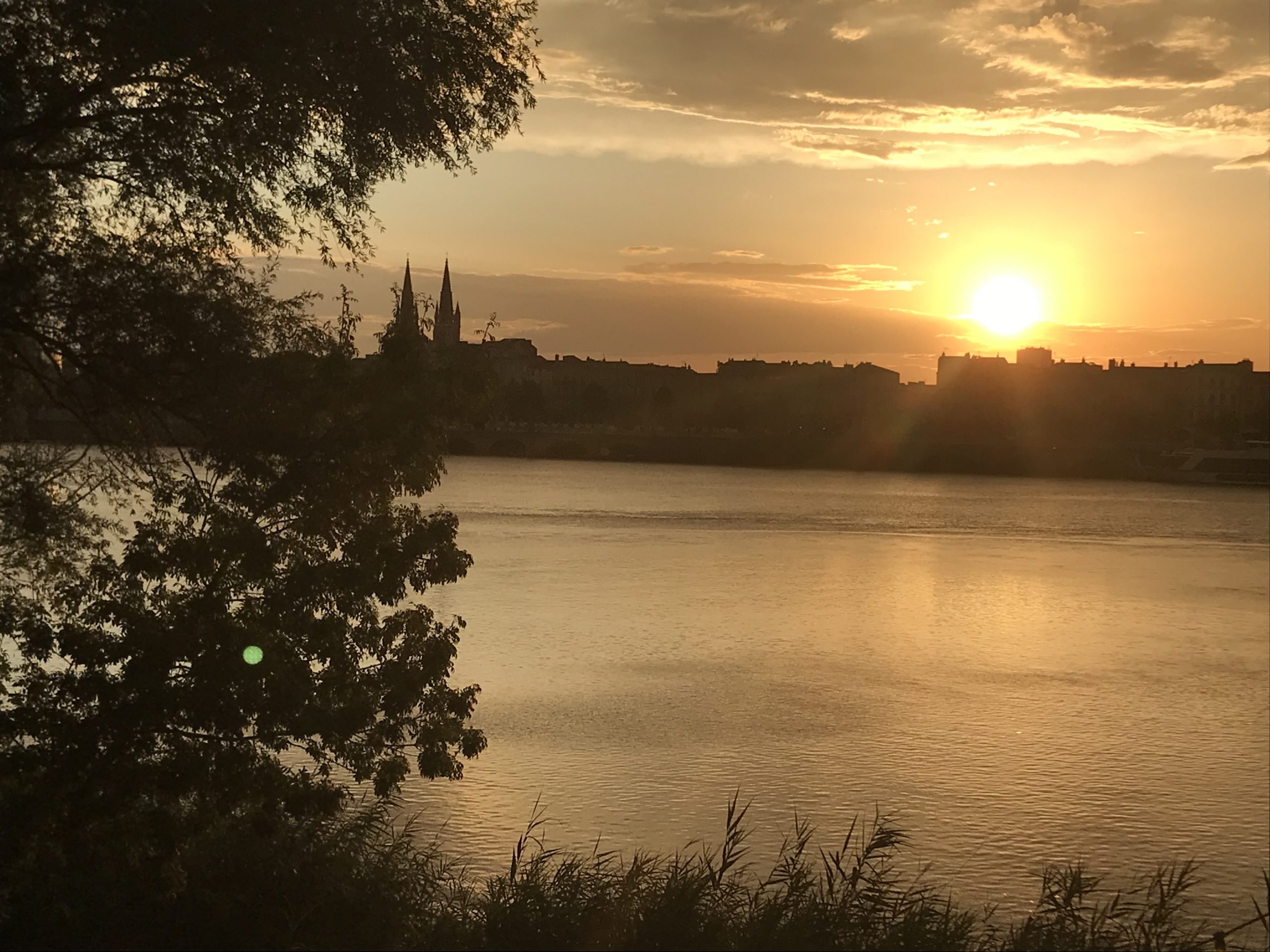 Conclusion
So many extraordinary places to visit and things to do in Bordeaux. Enjoy your visit!
¡Remember you can take a look at our FREE WALKING TOUR IN BORDEAUX and BEST OF BORDEAUX WALKING TOUR if you want to get to know more about this city with our guides! If you are staying in Bordeaux for a long weekend, please check our other blog, where I will help you discover Bordeaux and its beauty in 3 days.
P.S. What are your favourite places to visit in Bordeaux? Let us know!