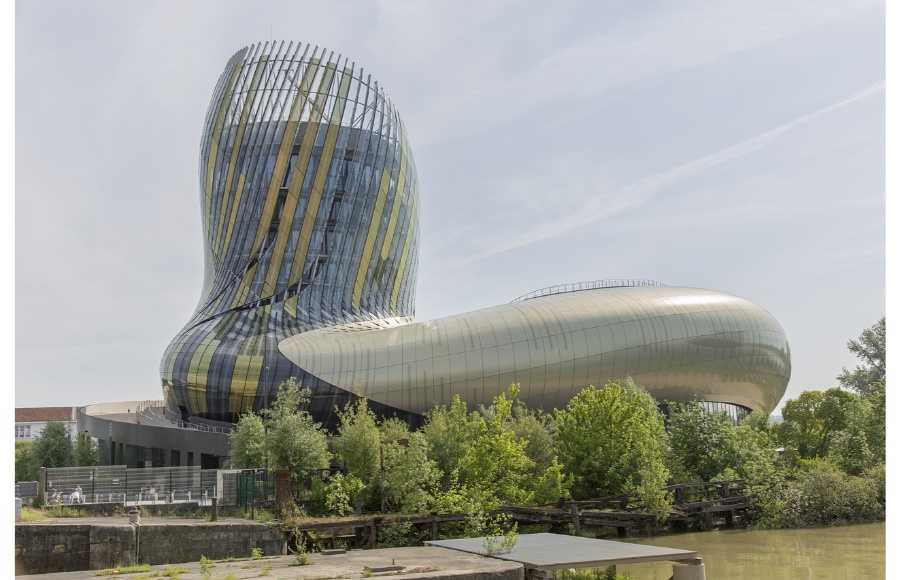 Bordeaux is a city that exudes charm, elegance and sophistication. Known for its amazing vineyards, Bordeaux offers a rich history, stunning architecture, and an unparalleled cultural experience. The city's passion for art, history, and science is reflected in its many exceptional museums, each with its unique collection of exhibits and artifacts.
From the fascinating Bordeaux Museum to the impressive Cité du Vin, there's always somewhere to explore in this city; especially if you've decided to enjoy one of our free walking tours for Bordeaux. Whether you're a history lover, art enthusiast, or you are simply looking for a unique cultural experience, Bordeaux's museums are a must. (Have you read our Bordeaux travel guide?)
Museums in Bordeaux that you should know
Bordeaux is a city that truly has something for everyone, from its charming historic streets and world-renowned vineyards to its many cultural attractions. But if you're a lover of art, history, or science, then you won't want to miss the city's incredible museums.
Below, you will find some of the most amazing museums you can visit. Naturally, these are only some of the many options you will find, each with its unique charm and character.
Musée du Vin et du Négoce
With an emphasis on both the history and the sensory experience of wine, the Musée du Vin et du Négoce is a must for any wine lover visiting the city. What sets this museum apart is its focus on the wine trade, which played a significant role in the city's economic and cultural development.
La Cité du Vin
La Cité du Vin is an immersive and interactive museum dedicated to the history and culture of wine. With its stunning architecture and state of the art technology, visitors can explore the world of wine in an engaging and multi-sensory way.
Les Bassins de Lumières
If you're looking for an incredible visual experience, you should definitely visit Les Bassins de Lumières. It's a digital art museum that projects stunning and vibrant works of art on the walls and ceilings. You'll feel like you're part of the artwork as you walk around the halls and take in the mesmerizing sights and sounds.
Musée d'Aquitaine
History nerds will love the Musée d'Aquitaine, which showcases the rich history of the Aquitaine region in France. You can learn about the area's prehistoric past, Roman Empire, Middle Ages, and beyond. The museum has a vast collection of items, including sculptures, paintings, and archaeological discoveries. It's a great place to dive into the culture and heritage of Bordeaux.
Institut Culturel Bernard Magrez
Art lovers should check out the Institut Culturel Bernard Magrez, a modern and contemporary art museum that hosts exhibitions featuring works from international artists. The museum is housed in a 19th-century mansion, and its stunning architecture is as impressive as the art inside. You'll find a variety of media, from paintings to sculptures and installations, and you'll leave feeling inspired and enriched.
Musée de Bordeaux
If you're interested in the history of Bordeaux itself, the Museum de Bordeaux is a must. The museum explores the city's evolution over the centuries, from its Roman origins to its modern-day status as a cultural hub. You'll see maps, documents, and elements that tell the story of the city and its people, and you'll gain a new appreciation for this beautiful and historic place.
Musée des Beaux-Arts de Bordeaux
For a more traditional art museum experience, head to the Musée des Beaux-Arts de Bordeaux. It has an impressive collection of European art, with works from the Renaissance to the 20th century. You'll see paintings, sculptures and decorative arts from renowned artists like Rubens, Renoir, and Matisse. The museum is located in a beautiful 18th-century building.
Musée National des Douanes
Did you know that Bordeaux was a major hub for international trade? This museum explores the history of customs with a particular focus on Bordeaux's role as a port city. You'll see tools and equipment used by customs officials, as well as items that were subject to taxation, like tobacco and alcohol. It's a unique and fascinating glimpse into a lesser-known aspect of French history.
MÉCA
MÉCA stands for Maison de l'Économie Créative et de la Culture en Aquitaine and it is a state-of-the-art cultural center that celebrates the arts and creativity in all forms. It's a hub for exhibitions, performances, and events, with spaces for music, theater, and dance. The building itself is a work of art, with a stunning design that incorporates both modern and traditional elements.