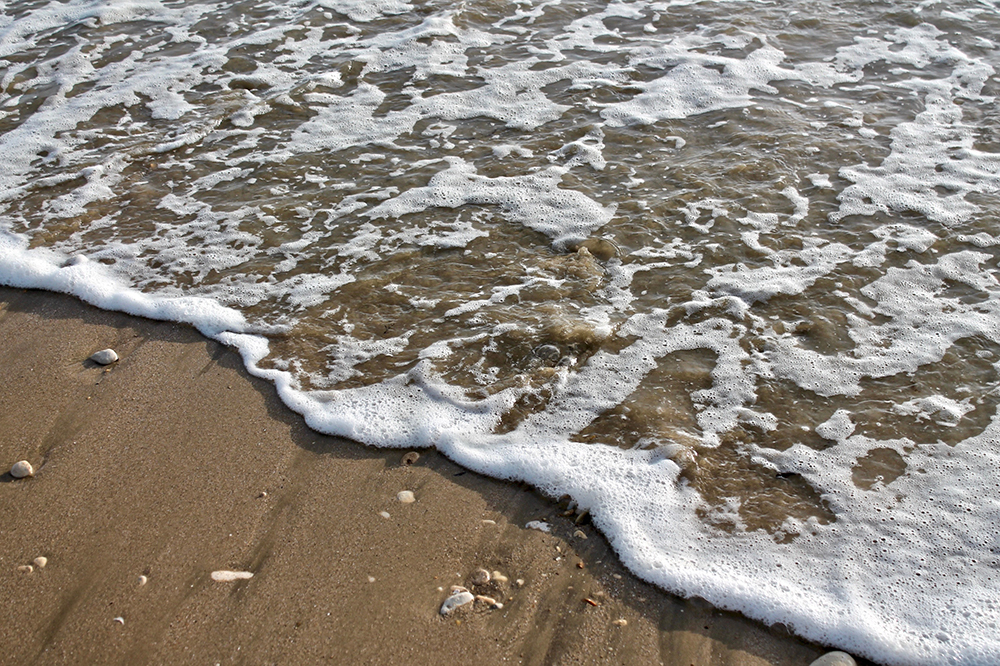 The 10 Best Beaches near Bordeaux
No, we haven't gone crazy. Although best-known for its location on the River Garonne alongside its highly-prized wine regions, the coastline close to Bordeaux also has some epic beach escapes. With the nearest less than an hour away by road, there's really no excuse for failing to spend some time on the city's 130 kilometers of fine shoreline. Unsure where exactly to head? Our guide to the best beaches near Bordeaux is the only one you'll ever need!
10. Grand Crohot Beach
Running uninterrupted for an incredible 25 kilometers, Grand Crohot Beach runs northward from the tip of the Cap Ferret peninsula. A spectacular extent of deep sand backed by wild grasses split by pathways, Grand Crohot is free of major development, creating a naturalistic air. All the same, lifeguards are present over the summer months, ensuring that whether you come to swim, surf, or check out the sunsets, you've got someone always watching your back!
9. Bordeaux-Lac Beach
For visitors short of time or keen to stay close to our free walking tours in Bordeaux, look no further than Bordeaux-Lac Beach (or Plage de Bordeaux-Lac). Not only is it one of the best beaches near Bordeaux, but also one of the closest! As the name suggests, this beach runs down to a lake rather than the Atlantic Ocean. This makes its sands largely free of waves, and popular with families with young children when its open during the summer. Activities to look out for include kayaking and mini-golf!
8. Pereire Arcachon Beach
Another of the best beaches near Bordeaux where waves are unlikely to be a problem, Pereire Arcachon Beach is nestled on the eastern side of the mouth of Arcachon Bay. Dotted with beach pavilions and easy to access thanks to the local train station (Gare d'Arcachon), this is a beach boasting crystal clear waters and near-white sands. Busy with residents and visitors on weekends and public holidays, head here during the week for tranquility with great facilities.
7. Lacanau-Océan Beach
Particularly stunning at low tide, when the departing waves reveal a broad area of level golden sand, Lacanau-Océan Beach has become the go to beach in the Bordeaux region for water sports, to the extent that it now hosts several important international competitions. But if you've never set foot on a surf board, don't worry! Lacanau-Océan Beach also provides ample opportunity for enjoying this part of the French coast, from gentle strolls to secluded picnics amongst the dunes which back it.
6. Le Moulleau Beach
Officially speaking, Le Moulleau beach sits within Arcachon city limits, but that doesn't mean it isn't one of the best beaches in Bordeaux too. That's because in reality the beach is almost entirely separate from the hustle and bustle of the city center. Approximately halfway to the Dune du Pilat – the tallest sand dune anywhere in Europe – Le Moulleau comprises a wonderful stretch of sand. A favorite with the region's teenagers and twenty-somethings, this is definitely one of Bordeaux's top beaches for soaking up the sun during the best time to visit Bordeaux and its beaches!
5. Plage de la Jetée
Right at the heart of the town of Andernos Les Bains, approximately 50 kilometers from central Bordeaux, Plage de la Jetée is a great pick for combining lounging on the sands with a blast of authentic Gallic culture. It is within walking distance of the Châteaux des Founettes sand castle 'museum' and the more traditional Maison Louis David, a turn of the century mansion turned gallery space. Looking for more attractions beyond the best beaches near Bordeaux? Check out our pick of the top things to do in Bordeaux!
4. Plage de la Hume
Situated on the southern shores of Arcachon Bay in Gujan Mestras, Plage de la Hume is the beach of choice for those seeking out child-friendly sands. In fact, come at low tide and swimming can be all but impossible despite the calm waters because the tide pulls out so far. Nearby there are plenty of spots to grab a bite to eat, although some kids might turn their noses up at the fresh oysters Gujan Mestras is known for!
3. Porge-Océan Beach
Back on the Atlantic coast proper, Porge-Océan beach consists of several kilometers of soft light sand edged by charming dunes and maritime pine forests. Quieter than some of the other beaches on our list, Porge-Océan is a place to come and unwind, free of the constant buzz of social media notifications. The waves here can be strong, attracting surfers amongst others. But an alternative way to explore all Porge-Océan beach has to offer is by horseback!
2. Pointe aux Chevaux Beach
Hidden down a residential lane, Pointe aux Chevaux Beach is one of the smallest beaches in the region. However, its diminutive status takes nothing away from its vistas, which are often said to be some of the finest in France. A beach to enjoy from the comfort of a restaurant table rather than by swimming in its surf, this is a beach for those looking to immerse themselves in Bordeaux's good life.
1. Hourtin Plage
Last but not least there's Hourtin Plage, an ocean beach which is arguably the best all-round stretch of coast going. Families are well catered for, with plenty of sand even on the busiest of summer days. Water sports enthusiasts have the option of surfing and kayaking, whilst nature is also never far from hand for those keen to stretch their legs with a coastal walk. So why not follow the staircase down to the sound of the waves at Hourtin Plage? You know you want to!
The best beaches near Bordeaux
Bordeaux is blest with some astonishingly beautiful beaches. Ranging from sandy lake shores to elegant Atlantic coastline, the best beaches near Bordeaux are a much-loved resource for both locals and tourists. Why not add an extra day to your trip to be sure you can take in some of their spirit and atmosphere? When it comes to relaxing excursions, Bordeaux's beaches take top spot.