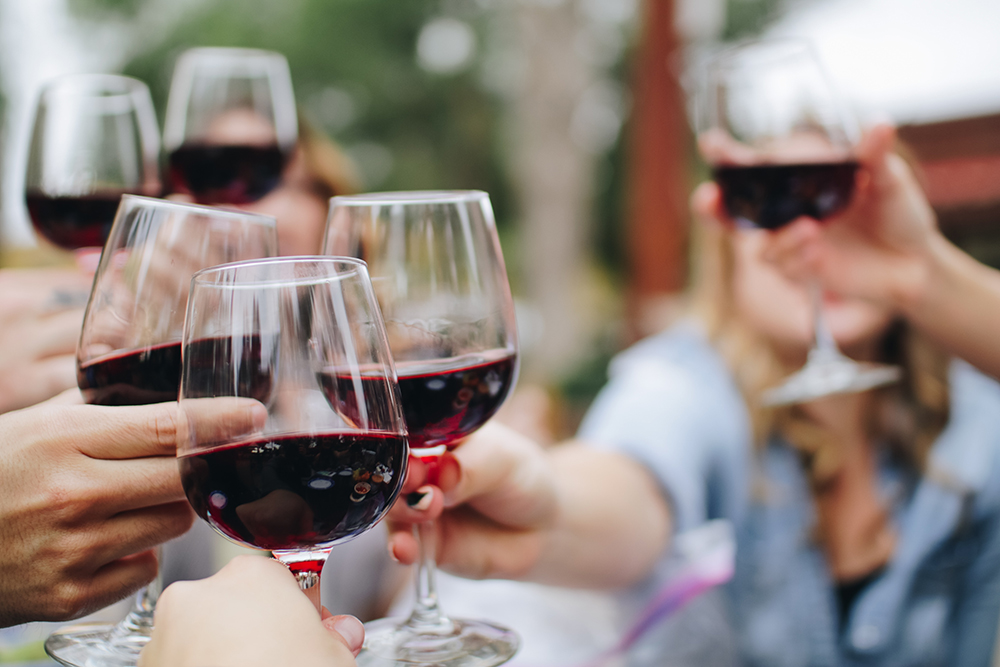 In itself, a visit to Bordeaux is a wonderful experience from any point of view. It is a city of unique beauty, where nature and architecture blend subtly. It is also a fascinating destination for wine lovers. In case you didn't know, some of the best wines in the world are produced here.
Around Bordeaux you will find many vineyards, charming châteaus and old châteaus that invite you to immerse yourself in wine tourism. They will leave you wanting to come back and discover more.
Bordeaux, world capital of wine
Every connoisseur knows that when it comes to uncorking a bottle, the ones that come from these lands will always be more than perfect. Bordeaux is also known as the wine capital of the world, with real treasures available for you to enjoy.
In fact, such is the importance of wine in this area, that apart from being the main source of income, it has also served as a major tourist attraction. Today, it is possible to enjoy what is known as the Wine Route. It is a wonderful opportunity for you to get to know first-hand the ancient relationship between the fruit of the vine and this area.
5 key elements on the wine route
The presence of wine is everywhere in Bordeaux, especially in the surrounding area. This is where you will find the most important and impressive wineries, recognised worldwide. There are many options to visit. However, among the places that for no reason should you leave out of your route, are:
Bordeaux
From Bordeaux, the capital, all roads lead to wine and this is undoubtedly the starting point of our wonderful route. However, although there aren't exactly vineyards, it does have some options for soaking up the wine tourism theme.
As we have already mentioned, this is the wine capital of the world and as a first stop you should definitely visit, or rather explore, the Cité du Vin, which in English would be known as the City of Wine. It is a museum dedicated entirely to this subject, but in a way that is as extensive as it is rewarding.
You should know that it is considered the seventh best museum in the world by National Geographic. Inaugurated in 2016, everything here has to do with wine, starting with the façade. The building refers to the movement that wine makes inside the glass when it is tasted.
Here you can take a sensory and immersive tour of 19 different themed spaces, open to all ages. Of course, it is especially aimed at wine lovers.
In addition, in the city centre you can find different wine bars. Of course, you will be able to taste some of the wonderful representatives of good Bordeaux wine.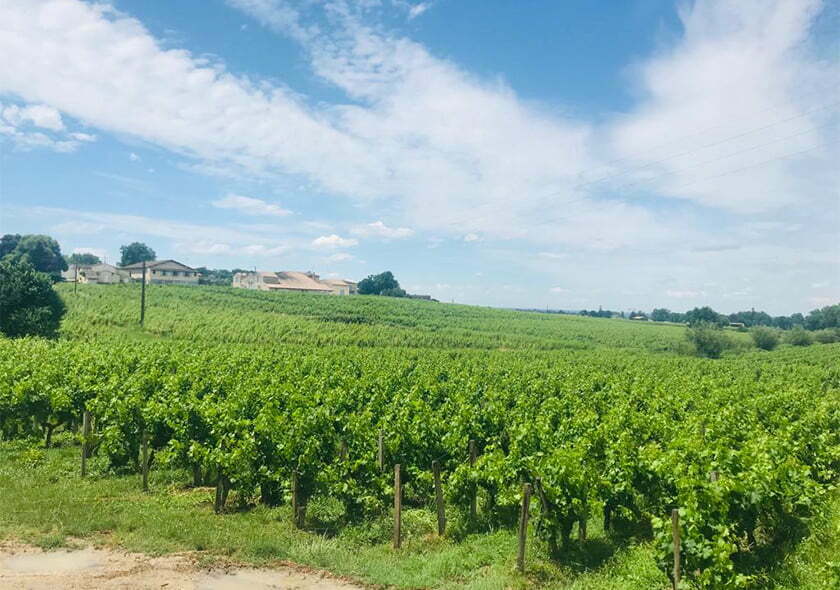 Saint-Émilion-Pomerol-Fronsac
The landscapes of Saint-Emilion, together with neighbouring Pomerol and Fronsac, form one of the most important and valuable wine routes in the whole region. They are located on the right side of the Dordogne department.
In fact, such is the importance of this area that it has the so-called Appellation d'Origine Contrôlée. This guarantees the quality of the wine.
The jewel in the crown on this stretch is undoubtedly the beautiful Saint-Emilion. This medieval town is a UNESCO World Heritage Site.
In addition to its beauty, it is home to around 900 winegrowers with 10 appellations. In most cases, they are family businesses that have been passed down from generation to generation.
Cognac
We have made it clear that Bordeaux is famous for its wine and there are hundreds of vineyards in the surrounding area. In addition, there are other drinks for which its name also stands out on the international scene.
Cognac, known in English as Cognac, is the birthplace of King François I, and is considered a town full of art and history. Its wealth of ancient architecture makes it a real beauty that is well worth a visit.
In addition to this, one of the most valued cognacs in the world is produced here. There are many houses to be found both in the city centre and in the surrounding area, where you can take guided tours and, of course, many tastings. You will also have immersive experiences to learn all about this world.
Of course, there are also vineyards. They are a little further away from the city centre, the landscapes change and the grapes take centre stage. Old chateaux and châteaus that look like something out of a princess film.
You can stroll through the vineyards, learning each stage of the cultivation process. Then you will go to the cellars and the tastings, a real marvel.
Blaye and Bourg
With a slightly more discreet landscape, especially compared to Saint-Emilion, you can get here in two ways: by land or by water. If you come by boat, the scenery is breathtaking, with fishing nets set up in what is considered to be the heart of the largest estuary in Europe.
Bourg and Blaye are two ports that have been making their way to modernity. Above all, because of the large number of travellers who come to discover the secrets of their fine wines, with the AOC Blaye Côtes de Bordeaux and Côtes de Bourg appellations. All this without neglecting the historical and architectural richness.
The landscape is always marked by the river. On each bank you will find vineyards and tastings of the different wines produced here, so highly valued on the international market. In fact, here you can find up to 170 appellation references.
Médoc
Here, too, it is necessary to take a break, as the beautiful landscape of the area deserves it. In Médoc you will enjoy views of the Atlantic Ocean, Blaye and Bourg, châteaux and vineyards and an incredible pine forest.
The whole area has wonderful vineyards and wineries. In fact, for some, this area is the most valuable in terms of production.
Here you can take part in family activities that will teach everyone about the region's history and close relationship with wine. Even the youngest children will learn through fun activities.
Discovering the Wine Route on a free Tour
Of course, when you decide to go on the Bordeaux wine route, there is no better option than hiring a tour. In addition to having native guides, they will take you to those places that only the locals know and will allow you to appreciate.
There are many options for the Bordeaux wine route. You will find alternatives for all tastes, in terms of duration and places to visit, especially if you are travelling with children.
In Free Walking Tour Bordeaux we have some tours such as the Bordeaux blind wine and cheese tasting tour or the Saint Emilion Wine Tour that might be of your interest!