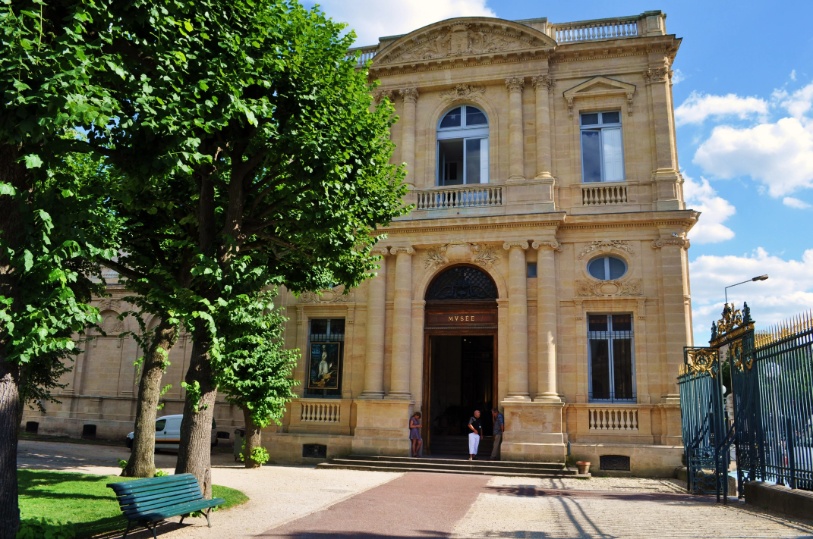 The stimulating Museum of Fine Arts of Bordeaux
In this guide we are going to delve into the fascinating world of art in the charming city of Bordeaux, with its Museum of Fine Arts.
If you love art and are looking for an enriching experience, this is definitely a place not to be missed during your visit. Immerse yourself in the richness of the collections and discover how art can transport you through time and emotions.
Get ready for a unique and exciting journey!
The Museum of Fine Arts in Bordeaux
Bordeaux's museums are true cultural gems and this is one of the highlights. Located in the heart of the city, this museum houses an impressive collection of art from the 16th century to the present day.
Its rooms display a variety of masterpieces including paintings, sculptures and other forms of artistic expression. The diversity of styles and artistic currents represented here ensures that there is something for all tastes and preferences.
How to get to the Bordeaux Museum of Fine Arts?
Getting to the Museum of Fine Arts is very easy, as it is in a privileged location in the historic centre of Bordeaux. If you are on a free walking tour of Bordeaux, this place is likely to be a must on your itinerary.
You can get here by public transport, as there are several bus and tram stops nearby. You can also opt to take a pleasant stroll through the city's cobbled streets and enjoy the charm of the city – it's up to you to decide how to get around Bordeaux!
History and evolution of the Musée des Beaux-Arts in Bordeaux
The Museum of Fine Arts has a fascinating history dating back to the 18th century. It was founded in 1801 and has undergone several transformations over the years. Initially housed in a convent, it was enriched by the revolutionary confiscations, which enabled the acquisition of numerous works of art.
In the 1880s, the museum moved to its current location, an imposing building that formerly housed an art academy. Since then, it has grown and enriched itself with new acquisitions, becoming a reference for art lovers in Bordeaux and New Aquitaine.
Collections you can find in the museum
When you enter the Museum of Fine Arts, you will find yourself immersed in a world of creativity and artistic expression. The collections cover a wide range of styles and periods, offering you a complete artistic experience.
Among the gems on display are works by renowned artists such as Rubens, Delacroix, Renoir and Picasso. The variety of styles and subjects is astonishing: From portraits and landscapes to religious paintings and historical scenes.
Paintings
Paintings take pride of place at the Bordeaux Museum of Fine Arts. Here you can appreciate the mastery of artists such as Rubens with his energetic strokes and the depiction of intense emotions in his paintings.
You can also marvel at the impressionist brushstrokes of Renoir, who masterfully captures light and atmosphere. In addition, you will find works by Delacroix, whose dynamic compositions and vibrant colours will transport you to exotic and mythical worlds.
Sculptures
The sculpture section of the Museum of Fine Arts will allow you to discover the three-dimensional beauty of art. Here you will find impressive pieces. You will also appreciate the delicacy and realism of classical sculptures, such as mythological figures sculpted in marble.
Each sculpture tells its own story and invites you to contemplate it from different angles, appreciating the details and textures.
Other forms of artistic expression
In addition to paintings and sculptures, the Bordeaux Museum of Fine Arts houses other forms of artistic expression that will surprise you. You can admire old engravings, photographs and graphic works showing the evolution of art over time.
Contemporary installations and experimental art pieces that challenge the limits of creativity are also on display. This diversity of artistic expression offers an enriching experience and invites you to reflect on the evolution of art over the centuries.
Opening hours and prices of the Museum of Fine Arts of Bordeaux
The Bordeaux Museum of Fine Arts is open to the public from Wednesday to Monday. Visiting hours are from 11:00 a.m. to 6:00 p.m., which gives you plenty of time to explore the different collections at your leisure.
Regarding admission prices, it offers affordable rates, especially for students and groups. In addition, on certain days and at certain times, admission is free, which is an excellent opportunity for art lovers who wish to enjoy this experience free of charge. However, the regular price is only 5 euros.
The Bordeaux Museum of Fine Arts is a stimulating place that will delight your senses and enrich your artistic knowledge. From its impressive paintings to its captivating sculptures and other forms of artistic expression, every corner will take you into a world of creativity and emotion.
Whether you are an art expert or simply curious to discover new cultural manifestations, this place will offer you an unforgettable experience. Make the most of your visit to Bordeaux to immerse yourself in the artistic universe of this fascinating museum and enjoy all it has to offer.