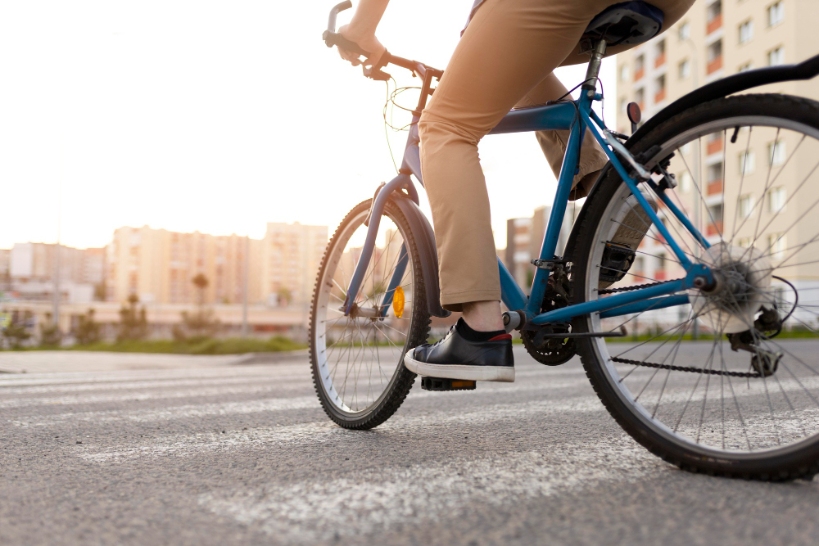 How to get around Bordeaux?
Bordeaux is a city full of charm and culture. If you're planning to visit, one of the best ways to explore it is by its various forms of transport. From bicycles and trams, to the classic walking tour through its picturesque cobblestone streets, there's an option for every taste and budget to get you there on our free walking tour of Bordeaux.
If you're up for cycling, you'll be able to cycle along the extensive cycle paths and enjoy the beautiful scenery along the banks of the River Garonne. If you prefer something quieter, the tram is an excellent option for exploring the main tourist attractions. Stay with us and we'll show you how to get around Bordeaux.
Different ways of getting around Bordeaux
This is a city with a wide range of public transport and sustainable mobility options for exploring its streets. From shared bikes and trams, to buses and taxis, there is an option for every need and preference.
In addition, walking through its historic neighbourhoods is a pleasant and healthy way to discover its secrets and most iconic places. In this guide, we will introduce you to the different transport alternatives available in Bordeaux. You will have more information to choose the one that best suits your needs and budget.
We would like to take this opportunity to suggest how to get from Bordeaux airport to the city.
On foot
Getting around Bordeaux on foot is an excellent option for walkers and those who want to explore the city at their own pace.
Most of the tourist attractions are located in the historic city centre. It is therefore possible to discover many of the city's landmarks in a day's walk. It is also a free and healthy way to enjoy this place.
The timetable for walking around the city depends on the visitor's preferences, as most of the streets are open 24 hours a day. However, it is advisable to visit the most touristy places during the day, when they are at their busiest and liveliest.
Of course, there is no price tag, making it an ideal option for travellers on a budget. All you need is a good pair of shoes and a map to start exploring the city on foot.
By bike
This is a fun and sustainable way to explore the city. Bordeaux has a bike-sharing system called "VCub", which offers a wide network of stations throughout the city. The price is affordable and the bike can be returned to any station.
The VCub bikes are open from 5am to 2am, every day of the year, which allows great flexibility in planning your rides. In addition, there are plenty of cycle paths and cycle routes throughout the city, allowing you to explore the city safely and comfortably.
The price is 1.70 euros per day or 7 euros for a full week. There is also the option of buying an annual card for 39 euros which allows unlimited use of the bike throughout the year.
If you prefer a more personalised experience, there are also numerous bike rental companies. Prices vary according to the duration of the rental and the type of bike you choose.
By tram
This is a practical and efficient way to get around the city. The Bordeaux tramway is modern and has four lines connecting the city centre with its suburbs and train stations. Hours of operation are from 5am to 0:30am, with frequencies between 5 and 10 minutes during the day and every 30 minutes at night.
The price to use the tram is 1.70 euros for a single journey, although it is recommended to buy a 24-hour ticket for 5.50 euros. It allows you unlimited use of the tram and other public transport throughout the day.
The Bordeaux tramway lines are as follows:
Line A: Connects Saint-Jean train station to La Gardette, it passes through the city centre.
Line B: Connects La Bastide district with Pessac Centre. It also passes through the city centre.
Line C: Connects Saint-Jean train station with Parc des Expositions, passing through the city centre.
Line D: Connects the Mérignac district with Cenon and passes through the city centre.
By bus
This is a comfortable and economical alternative to explore the city and its surroundings. The bus network is made up of more than 80 lines connecting the city with its suburbs and nearby towns.
Bus schedules vary depending on the line and the day of the week. In general, they run from 5:30 am to midnight and have a frequency of between 5 and 20 minutes during the day.
A single ticket costs 1.70 euros, but it is recommended to buy a 24-hour ticket for 5.50 euros. It will allow you unlimited use of other means of public transport throughout the day.
Bus lines are numbered from 1 to 98, with some night lines operating at weekends. In addition, there are bus lines connecting the city with Bordeaux airport and other nearby tourist destinations.
By rental car
Travelling around Bordeaux by rental car allows you to explore the city and its surroundings with complete freedom and flexibility. The city has numerous car rental companies offering a wide variety of vehicles to choose from.
Prices vary according to the season, the duration of the rental and the type of vehicle you choose. In general, prices start at around 30 euros per day. Most offer an all-day rental service, allowing you to pick up and return the car at any time that suits you.
This option is very flexible, so you can visit nearby places such as Saint-Émilion, Arcachon and the Médoc region. It is also possible to park in the city centre in some places, although it is advisable to check parking restrictions before parking.
By water taxi
This is certainly a unique and exciting way to enjoy the city from a different perspective.
Bordeaux's water taxis offer rides along the Garonne River and the city's canals. They also offer spectacular views of the monuments of Bordeaux and historic buildings from the water. Prices vary according to the length of the trip and the number of passengers, but are around 20 euros per person.
They are available from spring to autumn, with schedules varying according to the company. Advance booking is recommended to ensure you get a place on the water taxi. They can also be hired for private transfers to nearby destinations.
Do you know the Bordeaux City Pass?
The Bordeaux City Pass is a tourist pass that offers free or discounted access to various attractions and activities in and around Bordeaux. The ticket can be purchased for a period of 24, 48 or 72 hours and offers benefits such as free entry to Bordeaux museums and monuments. You will have unlimited use of public transport, bike rides and discounts in restaurants and shops.