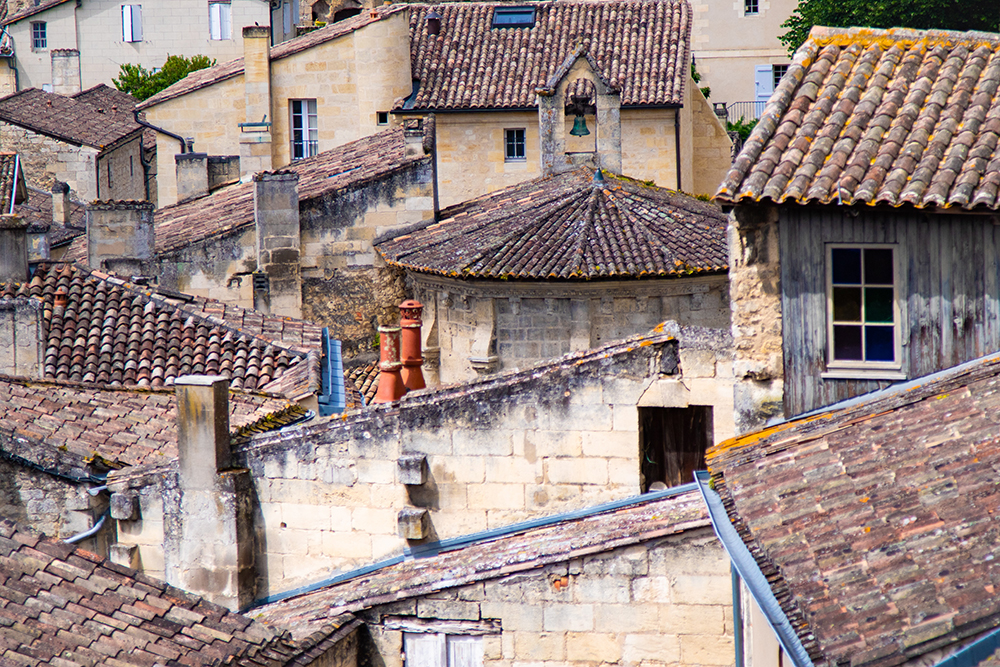 Things to do in Saint Emilion
As picturesque as any village in France, Saint Emilion should be a highlight of anyone's trip to the southwest of France and the Bordeaux region. Saint Emilion is an important stop on the wine route, but its historic street layout and fine church steeple hint at ages past too. While it's always great to discover places such as this on your own, it can mean you miss important landmarks.That's why we've put together this list of the top things to do in Saint Emilion. All in all, this fine village is just one of many reasons why the answer to the question is Bordeaux worth visiting?, is a firm yes.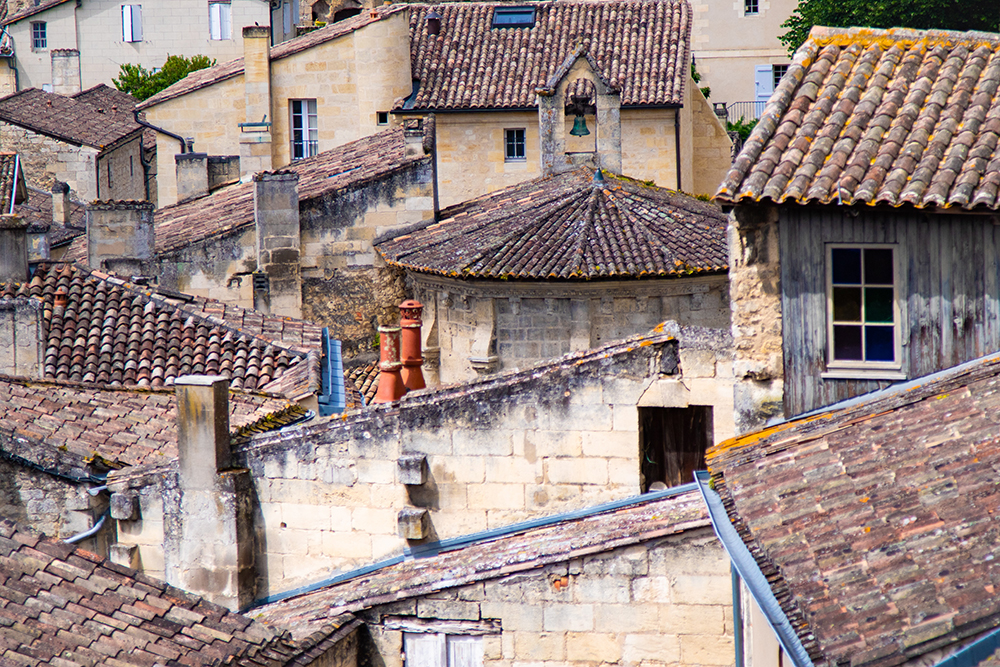 1. Visit the Monolithic Church of Saint Emilion
Also known as the underground church, Saint Emilion's monolithic church was cut out of the rock on which the village was constructed. It's also one of the largest monolithic churches anywhere in Europe, making it a must on our list of things to do in Saint Emilion.In total, it has been estimated that 15,000 square meters of stone had to be cut away, while at the same time leaving supporting structures and creating a dynamic space fit for its purpose of worshipping god. This would be no easy feat now, let alone in the twelfth century when the church was constructed – if that's the right word.An absolutely awe-inspiring sight, a trip to the church also gives you the chance to sit on a fertility chair thought to date back hundreds of years further than the church itself. But you do so at your own risk!
2. Check out Saint Emilion's Market Stalls
There isn't a village in France that doesn't have its market days, and Saint Emilion is no different. Here the main market days are Wednesdays and Sundays, with stalls taking over the cobbles of the attractive central square until just after midday.Although it's by no means the largest of markets in the region, there are plenty of everyday staples you're bound to find too irresistible to resist, be that the baguettes, pastries, cheeses, or hams on offer.For an even greater choice of regional produce, just head down the road for a few minutes to nearby Libourne. The market here happily takes place on different days to the one in Saint Emilion, on Tuesdays, Fridays, and Sundays, providing even more options for indulging the taste buds.The months of July and August also often see Saint Emilion host a weekly night market, giving night owls a chance to see what they would otherwise be missing!
3. Go on a Saint Emilion Wine Tour
With its very own appellation, a sort of guarantee of the quality of its wines, Saint Emilion is well known by those with a love of wine. However, it's also one of the smaller of Bordeaux's 60-odd appellations, which makes its wines extra special indeed.You only have to look at what surrounds Saint Emilion – its vineyards – to appreciate the importance of the wine trade to this charming village. But the only way to get the most out of it has to be by joining a Saint Emilion wine tour.Even if you don't know much beyond the fact wine comes in red and white varieties, you'll still find one of these tours one of the many great things to do in Saint Emilion. You'll get to sample some truly fine wines, learn a little about what makes them so special, and end up with some fantastic ideas of souvenirs to take home with you! But for a broader view, there are Bordeaux wine tours on offer across town.
4. Take in the View from On High
Low-slung Saint Emilion has just the one structure that really breaks the gentle undulations of the terracotta rooftops, and that's its belltower. Soaring above the rest of the village, its architecture is special too, given it was built in both the Gothic and Romanesque styles.Part of the monolithic church we've already described as one of the top things to do in Saint Emilion, its belltower adds another dimension – and further reason to visit. Climb its ancient stone staircase of 196 steps (yes, we've counted!) and you'll eventually find yourself amongst its bells, with an extraordinary view right across the village!
5. Learn About Saint Emilion's Days as a Fortified Village
Back in medieval times, before police and law and order ruled, there was only one real way to keep your village safe, and that was to lock the doors at night. Saint Emilion may not be alone in having been fortified, but the remaining structures linked to this period are certainly worth seeking out.Top of our list would be the Porte de la Cadéne gateway. One of the original entranceways to the village, which could be slammed shut when necessary, the gate is arguably the most beautiful still in existence. Sadly, it sits at the top of a rather steep alleyway, though that shouldn't put you off.Next to it you'll find the Maison Cadène. Dating to the 1500s, it is now Saint Emilion's only timber building, making it well worth seeking out. Its wood is carved with all sorts of figures and other imagery, showing that the people who lived hundreds of years ago also knew how to have a good time!
Discover All the Great Things to Do in Saint Emilion
For just a small village there are lots of things to do in Saint Emilion. Other villages in the region must look on in despair! However, for the visitor, the fact there are so many things to do in Saint Emilion is excellent news. So why not head to the monolithic church, sample the local produce at the market, head out on a Saint Emilion wine tour, take in the view, or admire its ancient gateways for yourself? They are really only a small sample of the treasures that can be found in the Bordeaux region!