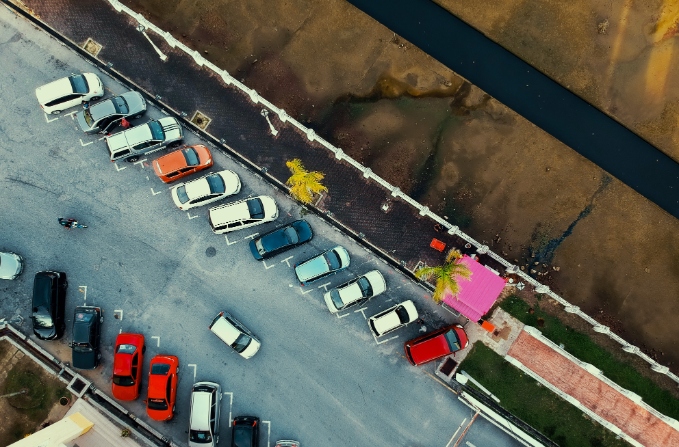 Where can you park in Bordeaux? Best parking 
Where to park in Bordeaux? Discover the best parking options in the city. Learn about the different parking zones, their rates and maximum duration. Also, even if you take a free walking tour of Bordeaux, it is interesting to know the free parking options in Bordeaux, such as at the Mériadeck Shopping Center, in case you want to move around on your own later.
Where to park in Bordeaux  
If you're planning your travel guide to Bordeaux, it's important to be aware of the parking options available in the city. Here you will find useful information about parking zones in Bordeaux, rates, maximum parking duration and how to download an interactive map that will help you find the best place to park.
Parking zones in Bordeaux  
In Bordeaux, there are five designated parking zones throughout the city. Each zone has specific characteristics in terms of rates and maximum parking duration.
Green Zone: This is an economical option for parking in Bordeaux. Rates are lower than in other zones, and the maximum parking duration is usually 4 hours.
Orange zone: Another economical option for parking in the city. Rates and maximum parking time are similar to the green zone.
Red zone: This zone is a little more expensive than the previous ones, but offers a maximum parking duration of up to 24 hours.
Purple zone and gray zone: These zones are more expensive and are intended primarily for residential use.
Compare the best deals and reserve your parking space  
If you are looking for parking options in Bordeaux, you are in the right place. Here we present different alternatives so you can compare and find the best option for you. From free parking in Bordeaux to spaces at Mériadeck Shopping Center, we've got you covered.
Free parking options in Bordeaux  
If you want to save on parking, we recommend exploring the free parking areas in Bordeaux. Places like Chartron or Benauge offer no-cost parking options, although it's important to keep in mind availability and maximum allowed duration. These areas can be an excellent option for inexpensive parking while enjoying the city.
Parking at Mériadeck Shopping Center  
If you're looking for an easily accessible and convenient place to park, the Meriadeck District Shopping Center is an excellent choice. Here you will find ample parking space available, with competitive rates and the convenience of direct access to the mall's stores and services. Definitely an option to consider if you are looking for secure parking close to your destination.
Public transportation: streetcar, bus and bicycles  
In addition to parking options, Bordeaux has an excellent public transportation system. Bordeaux's tramway and buses offer a convenient and economical way to get around the city. You can also consider renting a bicycle to explore Bordeaux in an even more sustainable and fun way. With public transportation, you can avoid parking worries and fully enjoy your visit.