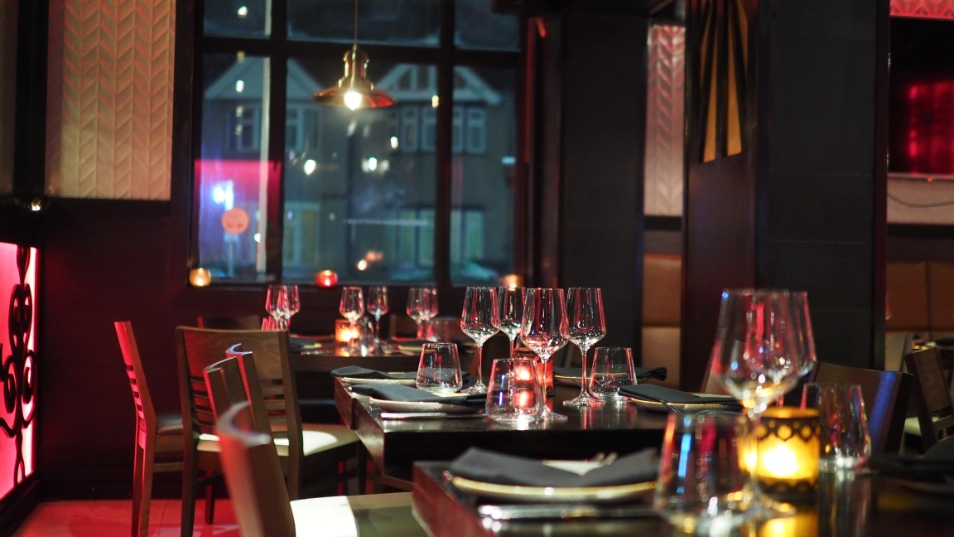 Where to eat in Bordeaux? Charming restaurant options  
Discover the wide variety of charming restaurants in Bordeaux. From La Brasserie Bordelaise, famous for its marinated meats in wine sauce and porcini mushrooms, to Le Quatrième Mur, which offers high-quality French cuisine in its brasserie. La Belle Époque, located in the former Hôtel de Nantes, is also a popular choice for classic regional dishes.
Bordeaux: a city of gastronomy  
The city of Bordeaux, located in the beautiful Aquitaine region of France, is known to be a must-visit destination for food lovers on a free walking tour of Bordeaux. Its gastronomic reputation is due to perfect combination of history of Bordeaux, tradition and a varied and delicious culinary offer.
Bordeaux's culinary history and tradition  
The history of Bordeaux's gastronomy goes back centuries, when the city was an important commercial port. The influence of the different cultures that passed through its lands left their mark on the local cuisine. In addition, unique culinary traditions have developed over the years and are still maintained today.
Local products and traditional cuisine  
To truly understand Bordeaux cuisine, it is essential to know the local products that have been fundamental to its gastronomy. The region is famous for its wine, especially the reds that are produced in some of the best vineyards in Bordeaux. These wines are used to marinate meats, cook sauces and enhance the flavor of dishes.
Traditional Bordeaux cuisine is characterized by its abundance of meat, especially beef and lamb, found in dishes such as the famous Bordeaux entrecote. Also used are ingredients such as porcini mushrooms, foie gras, local cheeses and duck, which takes center stage in dishes such as duck breast.
The best dishes of French cuisine in Bordeaux  
Bordeaux is known for its dedication to French cuisine, and it's no surprise that some of the best dishes of French gastronomy can be enjoyed in the city. From classics like boeuf bourguignon and coq au vin, to more sophisticated and refined dishes like duck à l'orange and duck confit, lovers of French cuisine will find a wide variety of options to delight their palates in Bordeaux.
Charming restaurants in Bordeaux  
If you are looking for a unique culinary experience in Bordeaux, you cannot miss these charming restaurants that offer an exquisite gastronomic offer.
La Brasserie Bordelaise  
Located in the heart of the city, La Brasserie Bordelaise is known for its meats marinated in wine sauce and porcini mushrooms. In addition, its wine selection perfectly complements its delicious dishes. Enjoy a cozy atmosphere and traditional flavors that will transport you to the heart of Bordeaux gastronomy.
Le Quatrième Mur   
Located in the Grand Théâtre de Bordeaux, Le Quatrième Mur offers a refined culinary experience. In its brasserie you can delight in high-quality French cuisine, while at its table d'hôtes you can enjoy a closed menu of seven carefully crafted dishes. Let yourself be surprised by the combination of flavors and elegance that this restaurant has to offer.
La Belle Époque  
If you are looking for a culinary experience with a classic touch, La Belle Époque is the ideal place. This charming restaurant, located in the former Hôtel de Nantes, offers classic dishes from the Gironde region. From grilled duck breast to cheese and charcuterie boards, you will be able to taste authentic local delicacies. Don't forget to enjoy their terrace overlooking the river while you savor your meal.
Gastronomic experiences in the historic center  
Enjoying a meal at Café Napoléon  
The charming Café Napoléon can be found when you visit Bordeaux's old town. This establishment, with its unique and elegant atmosphere, is perfect for those looking for an unforgettable dining experience. Here you can indulge in exquisite French cuisine in a cozy and sophisticated setting. From traditional dishes to innovative culinary creations, Café Napoléon's menu offers a wide variety of options to satisfy all tastes.
Outstanding restaurants in the Place du Parlement  
If you want to enjoy a meal in a historic and charming setting, Parliament Square is the place to be. Here you will find a selection of outstanding restaurants offering a fusion of traditional and modern cuisine. From authentic regional dishes to innovative culinary proposals, these restaurants will surprise you with their creativity and gastronomic quality. In addition, you can enjoy the unique atmosphere of the square while savoring a delicious meal.
Dinner at the Péra National de Bordeaux  
The Péra National de Bordeaux is known as one of the architectural treasures of the city. However, in addition to its breathtaking beauty, this place also houses a restaurant that offers a unique dining experience. Enjoy an unforgettable dinner in an elegant and sophisticated setting, where you can taste exceptional dishes of local and international cuisine. The perfect combination of fine dining and stunning surroundings make dining at the Péra National de Bordeaux a truly exclusive experience.