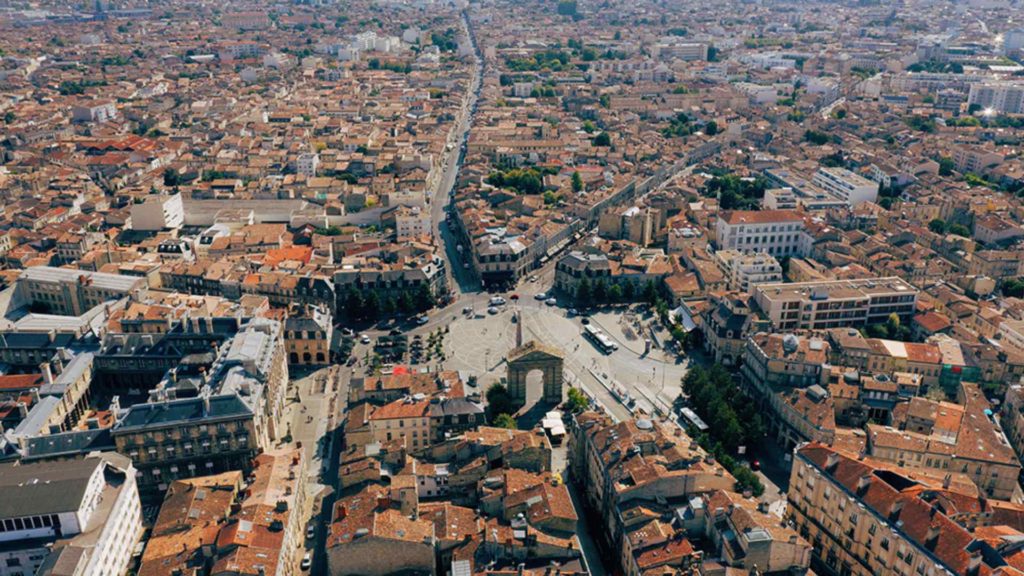 5 Reasons to Visit Bordeaux Old Town
If you are seeking out a scene of quintessential life in southwest France, there is no better place to look than Bordeaux Old Town. Vieux Bordeaux, or Old Bordeaux, is certainly charming to look at. But it also so rich in history and culture that a visit won't fail to leave a smile on your face. So let us take you on a journey around the top reasons to visit Bordeaux Old Town!
Where Is Bordeaux Old Town?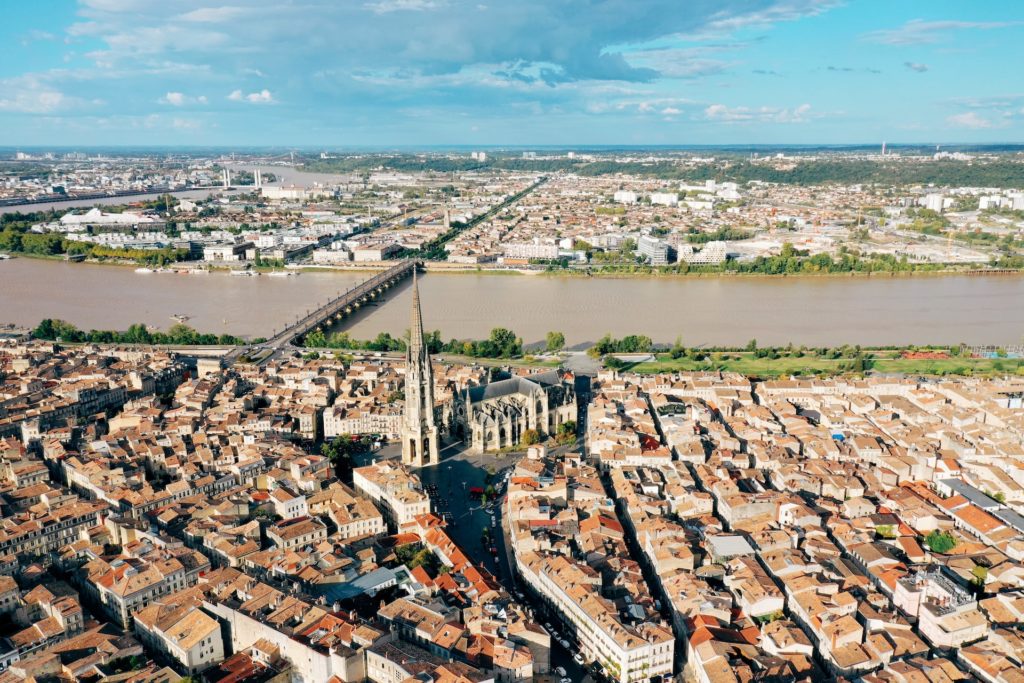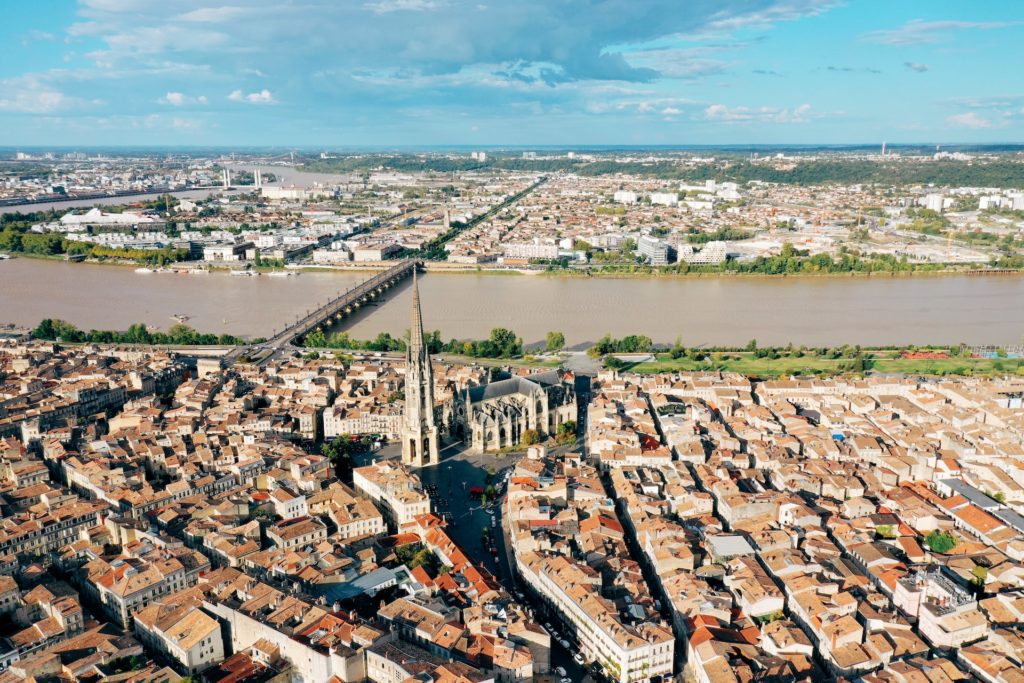 Bordeaux Old Town forms the core of the city's Port of the Moon, UNESCO World Heritage Site. Filled with monuments and elegant stone buildings, the Old Town roughly coincides with the ancient parishes of Saint-Pierre, Saint-Colombe, basilica of Saint-Michel and Sainte-Croix.
More useful for modern travelers is Bordeaux Old Town's location on a map. Although definitions do differ, the Old Town district can be roughly considered to be the area between Cours de l'Intendance to the north, rue Peyronnet to the south, the Garonne River to the east, and Cours d'Albret in the west.
Visitors could happily never leave this chain of avenues, since they contain several museums, the cathedral, excellent shopping, and sights including the landmarks of Place de la Bourse and the riverside. However, stick to just these streets and you will miss some of the more unusual things to do in Bordeaux which exist beyond this fascinating area.
Birthplace of Bordeaux
Before Bordeaux there was a Roman settlement by the name of Burdigala. But when the Romans went back across the Alps into Italy, those that remained eventually inhabited the area today known as the Saint-Pierre neighborhood.
Saint-Pierre can therefore be thought of as the birthplace of Bordeaux. The church of Saint-Pierre is one of the city's oldest as a result. Surrounded by quaint lanes, it contains the final resting place of several important English nobles, since the region was ruled by England in the early medieval period. The church also has some magnetic stained glass and a pieta statue dating from the 1600s. However, it's the Basilica de Saint-Michel and neighboring bell tower (flèche) which take the crown for stunning exterior design.
A Multitude of Top Attractions
The attractions of Bordeaux Old Town don't stop with the church of Saint-Pierre or Saint-Michel. In fact, there are so many sights of note and monuments in Bordeaux you won't want to miss within such a small area that it is well worth booking onto a private tour of Bordeaux.
Explore on foot and you'll discover no end of photogenic sites. For instance, there's the fairy tale Porte Cailhau and Belfry of the Grosse Cloche. As grand an entrance as its perhaps possible to construct, Porte Cailhau was built to celebrate a military victory during the reign of Charles VIII and dates back to 1494 – that's just two years after Christopher Columbus discovered the Americas.
Its unique form, tiled roof turrets and centuries old carvings are a glorious start to any tour, while the gatehouse also offers fantastic views across to the ancient Pont de Pierre – Bordeaux's oldest bridge. Elsewhere, on Cours Victor Hugo, you'll find another impressive gateway, the Porte de Bourgogne.
Tasty Food and Drink
When it comes to regional cuisine, Bordeaux Old Town has definitely got you covered. And when it comes to wine, well, Bordeaux's reputation has made it a well-known name across the globe. Alongside the Marché des Capucins food market, the Old Town is awash with small family-run cafes where residents grab a morning coffee. The very best are hidden on side streets such as rue des Argentiers (Silversmiths Street) and Rue de Pas Saint-Georges.
Meanwhile, a clutch of bistros and restaurants along the riverfront provide the opportunity to sample more filling Bordelais specialities. Look out for menus which include the likes of Bordelaise-style steak (l'entrecôte bordelaise) or lamprey stewed with ham, leeks and (of course) the local red wine. There is a lot of typical food in Bordeaux!
If you're not ready for a full meal, then be sure to join the after-work crowd in the very Bordelais trend of ápero. Bordeaux's equivalent to tapas, it sees friends and couples meet up for a drink and charcuterie boards come rain or shine.
First-rate Museums
Let's begin our introduction to the museums of Bordeaux Old Town with the Museum of Decorative Arts and Design (Musée des Arts décoratifs et du Design). It is located within the exquisite Hôtel de Lalande, an eighteenth-century mansion which once belonged to the aristocratic Pierre de Raymond de Lalande.
Its life as a museum began way back in 1925, when some of its rooms were given over to decorative furniture. Today, the collections span all forms of art and design, from historic ceramics to twentieth-century furniture design.
Elsewhere, Bordeaux Museum of Fine Arts (Musée des Beaux-Arts de Bordeaux) is the city's foremost gallery space. Spanning five centuries of some of the greatest names in art, its walls are hung with works by Auguste Renoir, Eugène Delacroix, and Henri Matisse amongst a plethora of household names. Both museums lie close to city's cathedral and town hall (hôtel de ville). Looking for more ideas? Check out our guide to what to see in Bordeaux in three days.
Impressive Places to Shop
You don't have to be a shopaholic to appreciate the array of stores in Bordeaux Old Town. Beyond the souvenir shops there are a healthy mix of everyday and boutique stores to wander around even if you're just window shopping. At 1.2 km long, rue Sainte-Catherine has almost 2.5 km of window displays to admire.
Claiming to be Europe's longest shopping avenue, rue Sainte-Catherine is dominated by the big names in French fashion towards its northern end, and more budget-friendly choices to its south. This ensures there's something for everyone. Also not to be missed is the Galerie Bordelaise, a glass-covered promenade hosting a selection of high-end boutiques.
Visiting Beautiful Bordeaux Old Town
Vieux Bordeaux should form a major part of any stay in the city. Close to the river, it is filled with delights, from the monumental buildings of the Place de la Bourse to easy to miss narrow lanes. Full of museums, restaurants, parks, and monuments, there's no better place to absorb the atmosphere, culture and history of Bordeaux. Don't believe us? Then we think you need to take a tour of the Old Town right away!