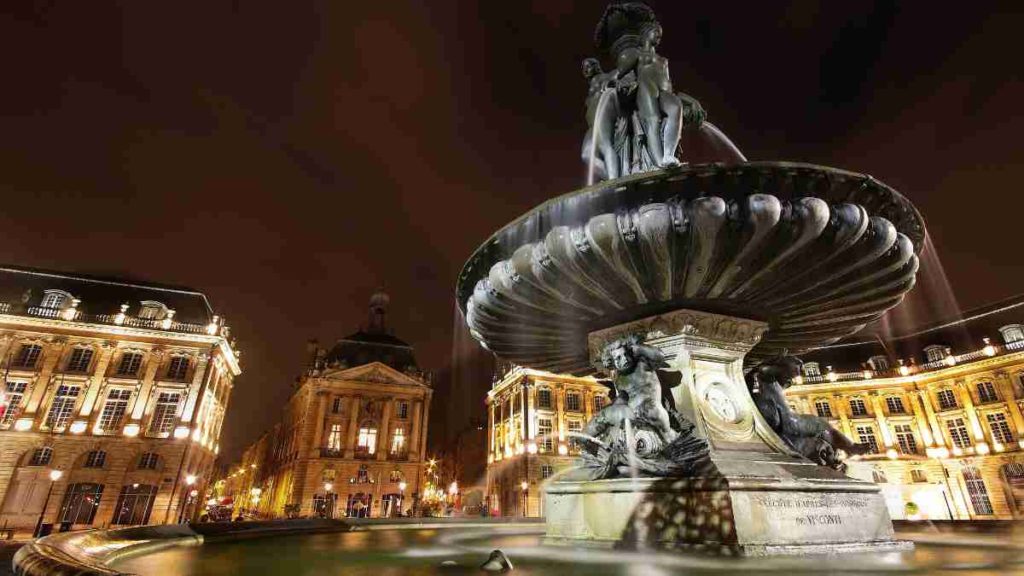 Unusual Things to Do In Bordeaux
Now firmly on the must-visit lists of tourists from across the world, Bordeaux is a city with an impressive number of major attractions. Although many visit primarily to explore its famed wines, there are plenty of other things to do, from beaches to museums, to keep visitors entertained. But what about the more unusual things to do in Bordeaux?
If you're looking to escape the usual tourist hide outs, what hidden gems are there to discover in Bordeaux? Come with us as we guide you beyond the well-known tourist attractions in Bordeaux to some of its quirkier and more unusual sights!
Top Unusual places to visit in Bordeaux:
Atmospheric Mists at the Miroir d'Eau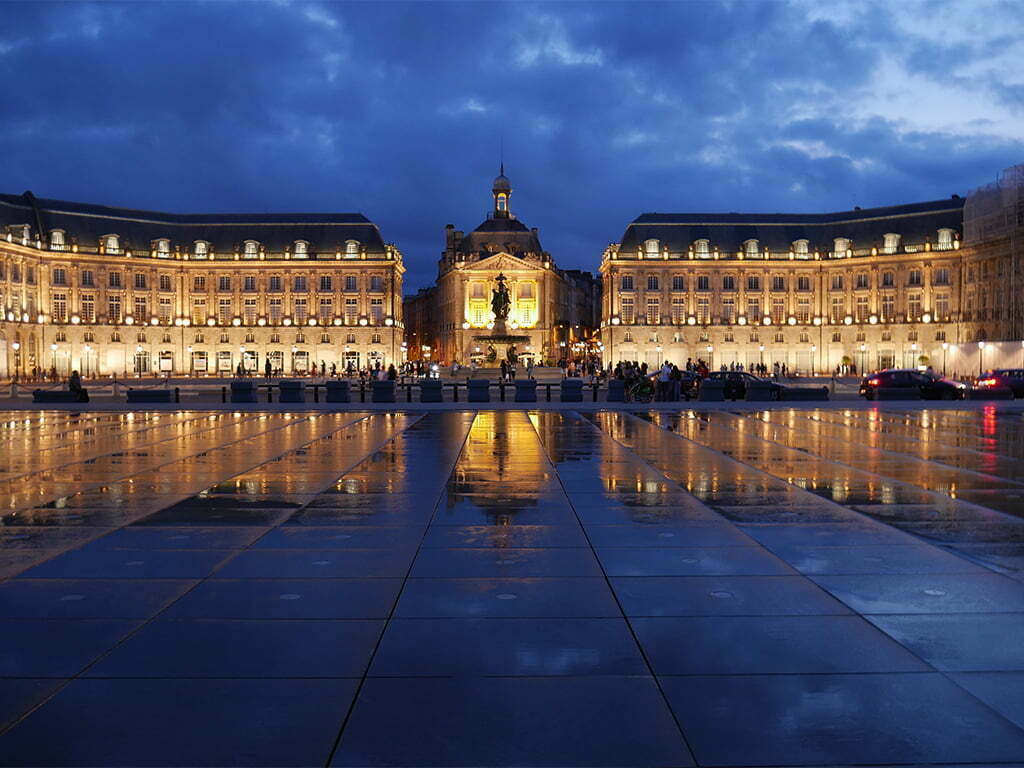 Paying a visit to the centrally-located Place de la Bourse (Stock Exchange Square) may not be one of the most unusual things to do in Bordeaux. But it does still have its secrets and its surprises. Whilst you may be prepared for its beautiful eighteenth-century buildings, nothing can quite ready first-time visitors for the atmosphere created by the Miroir d'Eau.
Installed in 2006, this giant reflective pool – the largest in the world – is made up of granite slabs flooded by just a couple of centimeters (less than an inch) of water. However, the resulting effect is stunning. And that's before it is accompanied by a magical mist which appears every 15 minutes throughout the day from April until October.
Palais Galien
A good walking tour in Bordeaux is sure to bring you to the shimmering waters of the Miroir d'Eau. It might not include a stop at the Palais Galien. Not even a true palace, the Palais Galien is one of the few remaining Roman-era sites to be found in modern-day Bordeaux.
Closing in on two thousand years old, the Palais Galien has a commanding presence, and that's despite the fact it is just a small portion of what once stood on the site. Once an amphitheater capable of holding a capacity crowd of 15-20,000 people, today the remaining arches and multi-story ruin form a charming spot for a picnic.
Museum of Wine and Trading
Following the city's wine links aren't the most unusual things to do in Bordeaux, since they are one of the main reasons the name Bordeaux rings out in countries near and far. A common stop for wine enthusiasts and those keen to learn more is the Cité du Vin exhibition space. We'd instead point you in the direction of Bordeaux's Museum of Wine and Trading.
Otherwise known as Musée du Vin et du Négoce de Bordeaux, this space can be found in the Chatrons neighborhood in the cellars which once belonged to the man responsible for supplying King Louis XV with wine. As well as detailing some of the history of the wine trade, visitors also get to sample wine as a staff member tells you what to look out for. A tour of the museum therefore makes for a great addition to any wine or food tour in Bordeaux.
Car Park Victor Hugo
If checking out a public car park isn't one of the most unusual things to do in Bordeaux, we don't know what is! A short distance away from more obvious attractions such as the Musée d'Aquitaine and the Porte de Bourgogne is a multistory car park constructed in the 1960s.
Refurbished in the 1990s, its exterior demonstrates that Bordeaux and its residents have a sense of humor. That's because amid the thin vertical columns of white concrete that define its perimeter juts the body of a car. It's designed to look as though it's about to crash to the ground below. When it comes to quirky photo opportunities, this is one to look out for! Definitely one of the most unusual things to do in Bordeaux.
Rue des Faures
Drift south from Car Park Victor Hugo towards the River Garonne and you'll reach Rue des Faures. A street that has followed the same plan for centuries, it lies at the heart of the Saint Michel district.
Once the site of the city's ironmongers and blacksmiths (or faures), it's now a charming cobbled street boasting a good number of smaller independent boutiques alongside places to eat and drink, especially for the post-work pre-dinner apero loved by the Bordelais.
Crypt at the Basilica of Saint-Seurin
One of three major religious buildings in Bordeaux made a World Heritage Site by UNESCO, the Basilica of Saint-Seurin (or Saint Severinus in English) is also worth exploring. Dating back from the ten hundreds, its thousand year old edifice is named after the patron saint of Bordeaux.
The basilica's underground crypt is one of the city's earliest Christian burial places, making it a fascinating place to discover Bordeaux's earliest years. Some might find is a spooky experience walking among the elegantly cut marble sarcophagi, but it's also a mesmerizing – and yes unusual – one!
Darwin 'Eco-Systeme'
Born out of an abandoned military barracks, the Darwin ecosystem is difficult to capture in words. Utilized by everyone from skaters and graffiti artists to shoppers of its organic supermarket, it seems to defy definition.
What can be said is that Darwin has become one of the most interesting places in Bordeaux to hang out after taking in the main sights. Whether you fancy hunting down a bargain at the bric a brac store, take a stroll around this one-of-a-kind neighborhood, or stop by to sample the latest creations of the craft brewery, we're sure you'll fall for Darwin's charms. There's also coffee shops, patisseries, brasseries, a surf shop and a bookstore open throughout the year. Meanwhile, during the spring and summer, it's not uncommon to stumble upon a movie screening or cultural performance. If you are interested in visiting this amazing place, it is one of the stops of our Modern to Medieval Free Tour!
You Won't Regret Finding These Unusual Things To Do in Bordeaux!
As well as its attractions linked to wine and its big tourist sights, there are some very cool and unusual things to do in Bordeaux. These unusual things to do in Bordeaux range from the atmospheric mists of the Miroir d'Eau in Place de la Bourse to alternative Darwin. We think they offer something for every traveler, but if you're not sure, why not check out our guide to is Bordeaux worth visiting to convince yourself?