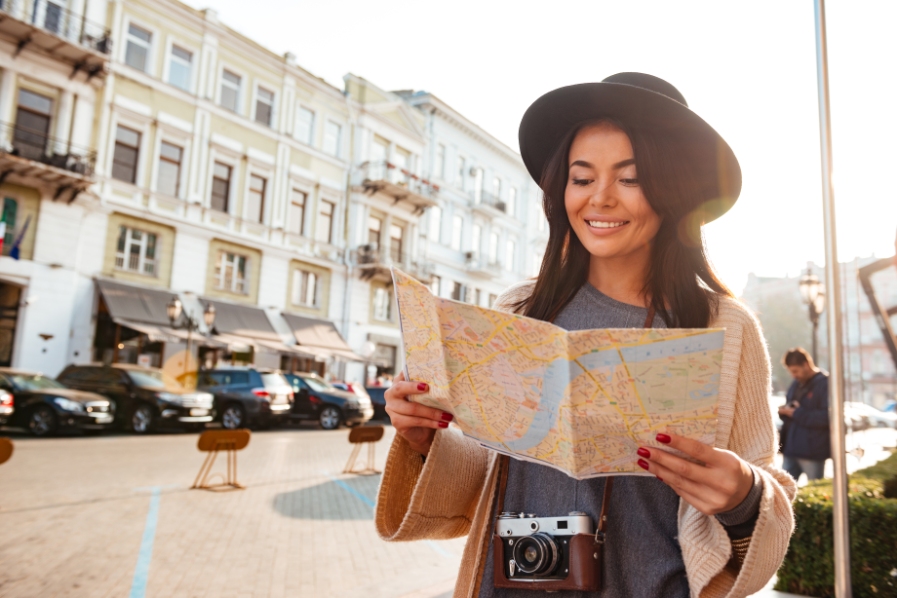 What to see in Bordeaux in 3 days
Bordeaux is a city that exudes elegance and charm. Located in the southwest of France, it's known for its rich history, picturesque architecture, and of course, its world-famous wines. If you're thinking about what to see in Bordeaux in 3 days, you're in for a real treat.
From strolling along the banks of the Garonne river to exploring the quaint, cobbled streets of the old town, there's something for everyone in this beautiful city which you can also visit with a free walking tour of Bordeaux. Of course, whatever visiting Bordeaux in 3 days is maybe the perfect plan for a short trip!
What to do in Bordeaux in 3 days
History of Bordeaux dates back over 2,000 years. Originally settled by the Celts, the city later became an important center of the Roman Empire. In the Middle Ages, it was a thriving port city and a major player in the wine trade. Today, Bordeaux is a vibrant metropolis that seamlessly blends old-world charm with modern sophistication.
There are so many things to see and do in Bordeaux that it can be hard to know where to start. There are numerous world-class museums in Bordeaux, stunning architecture, and of course, some of the best wine in the world. From the iconic La Cité du Vin to the grand Place des Quinconces, there's no shortage of sights to explore.
If you're wondering how long to spend in Bordeaux, we recommend a minimum of 3 days. This will give you enough time to see the main attractions and get a feel for the city's unique character. Three days in Bordeaux allows for a well-rounded itinerary, with enough time to visit the major landmarks, explore the neighborhoods, and even take a day trip to nearby destinations like the Dune du Pilat or a free walking tour of Saint-Émilion.
We'll take you on a journey through Bordeaux, highlighting the top attractions and sharing insider tips to make the most of your 3-day trip. Whether you're a wine lover, history buff, or simply looking for a picturesque getaway, Bordeaux has something for you. So sit back, relax, and let us guide you through one of the most remarkable french cities on the Garonne River.
Day 1
On day one, immerse yourself in Bordeaux's world-famous art and wine culture. Start the day off at La Cité du Vin, a museum dedicated entirely to the history and culture of wine. Here, you'll be taken on a journey through the fascinating history of wine-making and get the chance to sample some of the region's best vintages from Bordeaux's best vineyards.
Afterward, head to the Musée des Beaux-Arts de Bordeaux, where you'll find a stunning collection of art spanning centuries, from ancient Roman sculptures to contemporary pieces. The museum also features works by local artists and a beautiful courtyard filled with sculptures and fountains.
In the afternoon, join a free walking tour of Bordeaux's charming old town, where you can explore the narrow cobblestone streets and admire the architecture of the city's historic buildings. Your guide will share interesting stories and facts about the city's past and present, giving you a unique perspective on Bordeaux's rich culture.
Day 2
The second day will be devoted to exploring the great and impressive monuments of Bordeaux. Start your day at the Esplanade des Quinconces, one of the largest public squares in Europe. Here, you'll find the imposing Monument Aux Girondins, a tribute to the city's fallen heroes.
From there, head to the stunning Grand Théâtre de Bordeaux, a neoclassical masterpiece that has been entertaining audiences for centuries. After admiring the theater's stunning façade, take a stroll to the Place de la Bourse and marvel at the famous Miroir d'Eau, a stunning water mirror that reflects the city's architecture.
Next, visit the Cailhau Gate, a 15th-century gate that once served as the entrance to the city. Climb to the top for stunning views of the Garonne River and the city skyline. Finally, visit the Grosse Cloche, an iconic bell tower that dates back to the 15th century and has become a symbol of the city.
Day 3
On day three, take a step back in time and explore Bordeaux's rich religious history. Start at the Bordeaux Cathedral, a stunning Gothic church that dates back to the 12th century. The cathedral boasts beautiful stained glass windows and intricate stone carvings, making it a true masterpiece of architecture.
Next, visit the Basilica Saint-Michel, a breathtaking basilica that stands tall above the city skyline. The basilica is known for its stunning bell tower, which can be climbed for stunning views of the city.
Afterward, cross the Pont de Pierre, a beautiful stone bridge that spans the Garonne River, and take a leisurely walk along the charming Sainte-Catherine Street. This pedestrianized shopping street is lined with shops, cafes, and restaurants, making it the perfect spot to soak up the city's lively atmosphere and indulge in some people watching.
What to visit near Bordeaux?
If you're planning a trip to Bordeaux and have some extra time to explore the surrounding areas, there are plenty of interesting places to visit. Here are some of the top attractions near Bordeaux:
Saint-Émilion: This charming medieval village is located just a short drive from Bordeaux and is famous for its picturesque vineyards, stunning architecture, and rich history. It's a great place to sample some of the world's best wines and enjoy a peaceful stroll through the narrow cobblestone streets.
Arcachon Bay: If you're a fan of seafood and natural landscapes, you won't want to miss Arcachon Bay. Located about an hour's drive from Bordeaux, this scenic bay is home to charming fishing villages, sandy beaches, and some of the best oysters in the world.
Dune du Pilat: This impressive sand dune is the tallest in Europe and offers breathtaking views of the Atlantic Ocean and surrounding forests. The Pilat Dune is located just a short drive from Arcachon Bay and is a popular spot for hiking, picnicking, and sandboarding.
Château de Roquetaillade: If you're interested in history and architecture, don't miss the chance to visit the Château de Roquetaillade. This medieval castle is located about an hour's drive from Bordeaux and boasts stunning Gothic and Renaissance architecture, as well as beautiful gardens and grounds.
Blaye Citadel: This impressive military fortification is located about an hour's drive from Bordeaux and offers stunning views of the Gironde estuary. It was built in the 17th century to defend the city against attacks from the sea and is now a UNESCO World Heritage site.
Whether you're interested in history, nature, or simply relaxing in a beautiful setting, there's something for everyone near Bordeaux. So if you have some extra time, be sure to explore these nearby attractions and discover all that the region has to offer.
You might also be interested in the following posts: