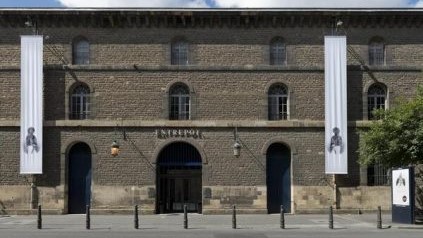 Bordeaux Museum of Contemporary Art – CAPC
Recognised by UNESCO for its urban heritage, Bordeaux has more than 350 buildings listed as historic or protected monuments. That will give you an idea of the importance of both art and culture in this city. One example is the wonderful Museum of Contemporary Art, also known as CAPC.
This name is due to the fact that it was originally the Centro de Artes Plásticas Contemporáneas. However, in 1984 it was officially founded. Today it is considered one of the most important museums in the country.
History of the Museum of Contemporary Art in Bordeaux
As mentioned above, until 1984 the Museum of Contemporary Art in Bordeaux was known as the Centre for Contemporary Plastic Arts (CAPC). It is considered an exceptional space for creation, art and culture in general.
It is housed in a beautiful and very imposing historic building dating back to 1824 when it was built as the site of the Lainé Warehouse. It was used to store the crown's colonial foodstuffs. It is located in the heart of the Chartrons district, very close to the banks of the river Garonne, so the scenery could not be more beautiful.
It has a surface area of more than 3,400 m2. It was renovated between 1984 and 1990 by architects Jean Pistre and Denis Valode.
During its more than 40 years of operation, this space has been used for research, the dissemination of culture and meetings between artists. It is also for visitors attracted by its temporary and permanent exhibitions.
The museum has more than 1,600 signed works and an average of more than 200 artists, so its collection is extensive. In 2002 it was recognised as a Museum of France. This is quite an important distinction considering the number of museums in the country.
Highlights of the Museum of Contemporary Art Bordeaux
Since its inauguration in 1984, the museum has gone through some very important moments and today we are going to show you some of them. First of all, you should know that with the exception of the Pompidou Centre in Paris, there are few museums in France dedicated to contemporary art.
After extensive renovations, it reopened to the public in 1990. By then, its permanent collection included exhibitions of works by artists such as Daniel Buren, Christian Boltanski, Jannis Kounellis and Gilbert & George.
During this period, Daniel Buren's impressive collection of mirrors was also installed. This was christened Arguments topique.
During the early 1990s, exhibitions of emerging artists were held, which were named GAS (Grandiose Ambitieux Silencieux).
Here space has been given to great artists, both national and international, including collaborations with other branches such as architecture.
This was the setting for Louise Bourgeois' first exhibition in a French establishment. It was also the venue for the first retrospective in France of Cindy Sherman's work.
At the beginning of the new millennium and with Maurice Fréchuret newly appointed as director, the exhibition Les années 70, l'art en cause was held. It featured works by more than 100 artists who made a difference in the last century.
Since September 2019, Sandra Patrón has been the new director of the museum. She has dedicated herself to returning to the museum's roots. It includes cultural tours beyond its installations and works in the opera house and the botanical garden. There are works that belong to the permanent collection.
How to get to the Bordeaux Museum of Contemporary Art?
The Museum of Contemporary Art Bordeaux is located at 7 rue Ferrere. You can get there by tram or bus.
In the first case, you can take lines A and B and get off at the Palais de Justice stop. If you decide to take the bus, lines 4, 5, 15 and 16 will pass through here.
Prices and opening hours of the Bordeaux Museum of Contemporary Art
The museum is open from Tuesday to Sunday from 11am to 6pm. On the second Wednesday of each month, closing time is extended to 8pm. It is closed to the public on Mondays and public holidays.
The entrance fee is €8 for general admission and €4.50 for reduced admission. Payment of the ticket gives access to all the exhibitions.
Get to know the Museum on a Free Tour
Of course, visiting Bordeaux's contemporary art museum is a rewarding experience on its own, especially if you love art and culture. However, everything can be better when you have a tour guide.
Bordeaux has the advantage of allowing you to enjoy free guided tours and visits to make these experiences even more rewarding and enriching. In addition to the fact that the tour is conducted in your own language, it also tells you the in-depth details of the place and its fascinating history.