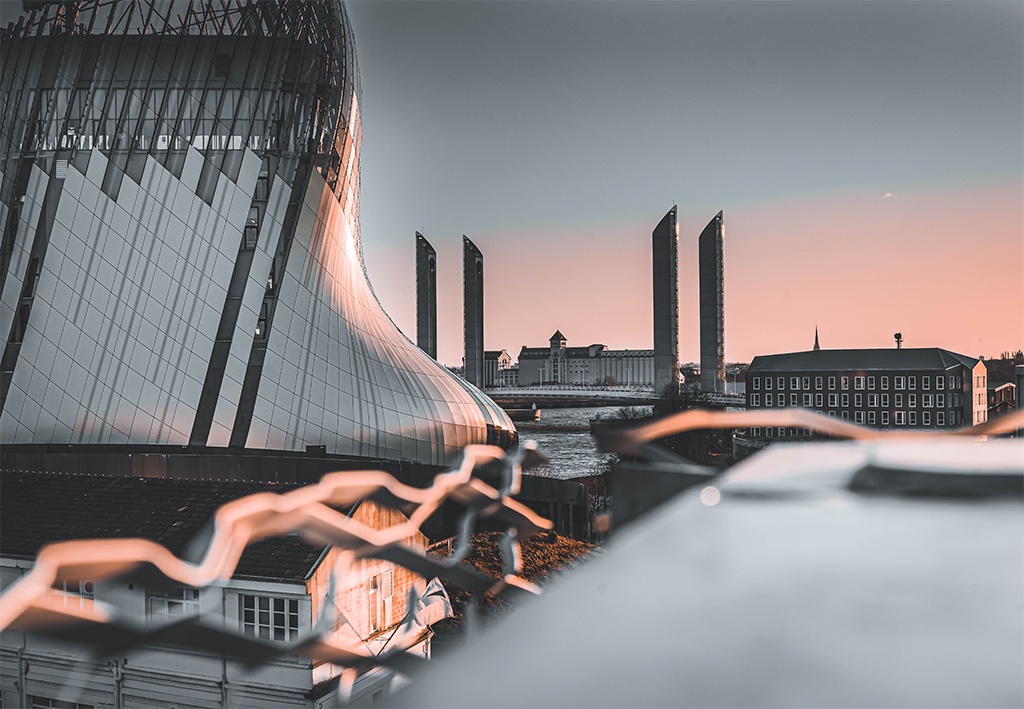 Amaze Yourself with These Facts about Bordeaux
If you know one thing about Bordeaux, it's probably related to its world-famous wine industry. But there's a lot more to this attractive city in southwest France than its restaurant wine lists alone. So sit back, relax, and soak up the virtual ambience with these fab facts about Bordeaux!
Facts About Bordeaux's Wines
Given the city's long and famous links with the wine trade, we thought we'd start with some facts about Bordeaux's wines. If you enjoy a glass or two but don't know much about the drink, let's start at the beginning.
Although Bordeaux wines are known for their quality throughout the world, there's no such thing as a Bordeaux grape. Most grapes used in Bordeaux wines are of the merlot and cabernet sauvignon varieties.
Brought in from the surrounding vineyards, these grapes result in approximately 600 million bottles of wine each year. Somewhere around the world, 22 bottles of Bordeaux wine are sold every second of every day.
Historically, the British have known Bordeaux wines as claret, from the French word clairet (meaning clear). That's because the medieval wines coming out of Bordeaux were very pale – almost translucent – in color due to limited fermentation times.
Some individual vines in Bordeaux are now over 200 years old. But we've got written evidence of vines being looked after to produce wine as early as the third century AD, when the Romans were in charge.
The region's vines belong to 8,500 individual producers, or châteaux. They make their wines under the strict rules of 54 appellations (AOC). That's more than anywhere else in France!
If that's got you desperate to know more, take a look at our awesome Bordeaux wine tour.
Historic Facts About Bordeaux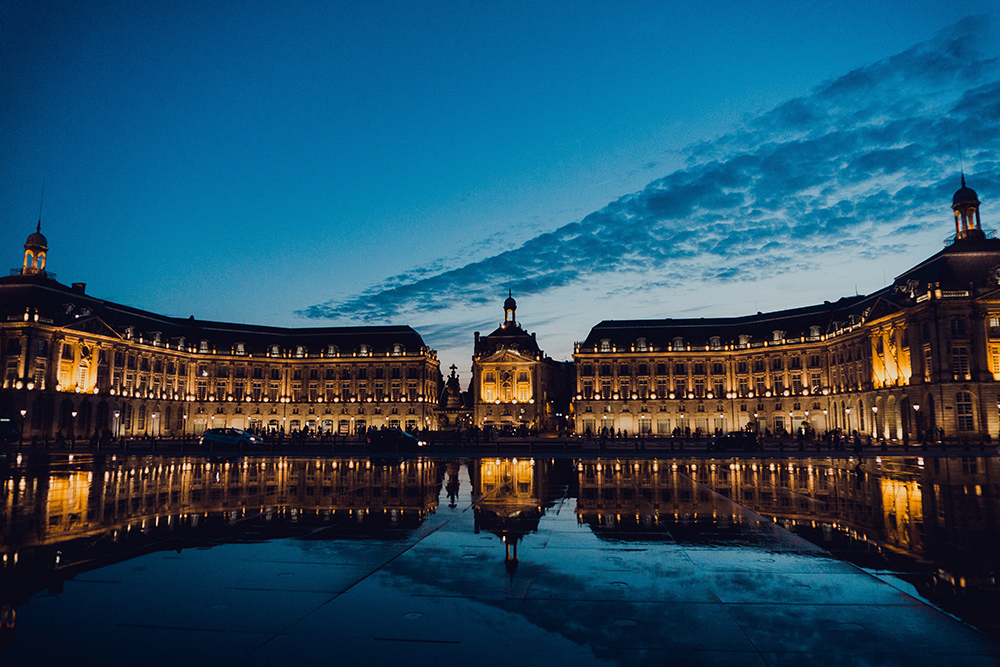 As you might have guessed, facts about Bordeaux aren't limited to its caves, cellars and wine merchants. Indeed, it's a city with over 2,500 years of history to scour in search of interesting tit-bits like these!
Bordeaux has more protected registered monuments than anywhere in France bar Paris. This makes it one of the country's leading city breaks for anyone interested in history and culture, as you'll discover if you join a free walking tour in Bordeaux.
There are more than 350 specific sights to look out for. And many are located within the city's Port de la Lune (Port of the Moon) district.
The Port de la Lune has become the largest urban UNESCO World Heritage Site in the world. Attractions include the exquisite mansions of Place de la Bourse, reflected in the still waters of the magnificent Miroir d'Eau pools.
Because of its huge range of attractive buildings, Bordeaux is sometimes called la belle endormie – the sleeping beauty.
Facts That Show Bordeaux Likes to Impress
For a city with less than a quarter of a million people, Bordeaux certainly thinks big. Check out these facts about Bordeaux which highlight the city's impressive number of record-breaking feats. If you needed yet more reasons to consider spending 24 hours in Bordeaux, you'll find them right here!
Bordeaux is home to more than 33 restaurants awarded at least one Michelin star. That makes it one of the best places to eat anywhere in France, with only Paris, Lyon and Antibes/Nice ranking higher.
Examples of local Bordelais cuisine include tasty pastries known as canelés, and seafoods such as oysters, caviar and lamprey, a form of ancient jawless fish a little like an eel.
Part of the reason seafood plays such a big role in Bordeaux's food scene is because of the city's position close to the Gironde, the largest river estuary found within Europe. It is formed by the coming together of the Garonne and Dordogne rivers.
The center of Bordeaux contains the longest shopping street on the continent. The Rue Sainte-Catherine comes in at 1.2 kilometers long and ten meters wide. Fully pedestrianized since 1984, it's lined with a mix of French high street chains, restaurants and bistros.
Bordeaux also plays host to Europe's largest vertical-lift bridge. It has a span of 110 meters in length and was inaugurated in 2013. Called the Pont Jacques Chaban-Delmas, it is named after one of Bordeaux's five post-war mayors. Chaban-Delmas went on to become French prime minister.
Bordeaux is home to one of the world's biggest lasers. The Laser Mégajoule was built by France's Commission of Atomic Energy and cost an impressive $3 bn.
Facts About Bordeaux That Kids Will Love
Trying to get your children excited about their upcoming trip to Bordeaux? Try these facts about Bordeaux for a trouble-free vacation!
Richard II, King of England, was actually French! He was born in Bordeaux in the year 1367. He became king at the age of ten, and ruled until he was overthrown in 1399.
No one's really sure when Bordeaux's Cathédrale Saint-André was first built. Although consecrated by none other than Pope Urban II in 1096, there are hints that a church existed on the site as early as 814 – and maybe even before.
Can you see any skyscrapers in Bordeaux? No, we thought not. The city is so keen to maintain its historic look that there are no tall towers anywhere in the center of the city.
Before becoming the third president of the United States, Thomas Jefferson visited Bordeaux and liked the wines so much he starting importing them into the USA.
Bordeaux was originally called Burdigala and got this name from the Celtic tribe called the Bituriges Vivisci. They were the first people to live in the area today occupied by Bordeaux.
Grapes used to be crushed for their juice by men trampling over them with bare feet. Thankfully, most vineyards now use mechanical means!
21 Fantastic Reasons to Visit Bordeaux!
Not only are they great facts about Bordeaux in their own right, but they are also 21 reasons to visit this beautiful city in southwest France. Whether you spend just a day in the city, or decide to take in the culture more fully with a short break of a few days, a vacation in Bordeaux is not to be missed!