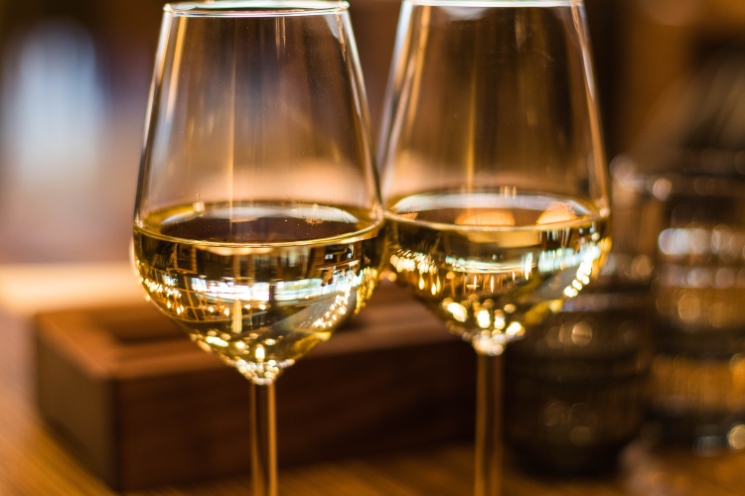 Wines of bordeaux: what to know before tasting? 
Bordeaux wines, originating from the Bordeaux region of France, are famous for their red wines made primarily from Merlot and Cabernet Sauvignon grapes. These wines are medium to full-bodied and present aromas of blackcurrant and plum, with earthy notes. Quality, vintage and region influence the fruit flavors, which range from tart to sweet fruit. To fully enjoy them, it is recommended to serve them slightly chilled and pair them with fried beef. In addition, Bordeaux is divided into several sub-regions with different grape blends and there is a classification that identifies the highest quality producers in the region. Therefore, we recommend that you take a free walking tour of Bordeaux and follow the Bordeaux wine route.
History of Bordeaux wines
Bordeaux wines have a rich and ancient history dating back centuries. Over time, various influences and events have shaped the reputation and quality of these magnificent wines.
Roman influence in the Bordeaux region
The history of Bordeaux wines begins with the Roman influence in the region. More than two thousand years ago, the Romans introduced vineyards to this area of France, taking advantage of the climatic conditions and soil conducive to vine cultivation. Thanks to their expertise in viticulture, the Romans laid the foundations for what would become one of the most important wine regions in the world.
Popularity of sweet white wines and rosé wine in the 18th century
In the 18th century, sweet white wines from the Sauternes sub-region and rosé 'claret' wine gained popularity in the Bordeaux region. These wines conquered the palates of the nobility and the upper classes, becoming drinks of reference at the social events of the time. The reputation of Bordeaux wines was beginning to spread beyond the French borders.
The rise of Bordeaux red wines in the 19th century
However, it was in the 19th century that Bordeaux red wines experienced a real boom. Thanks to a greater understanding of winemaking techniques and the influence of international trade, there was a transformation in the quality and reputation of these red wines. Demand grew exponentially and Bordeaux established itself as a leading region for the production of high quality red wines, where you can enjoy the best Bordeaux wine route.
The 1855 classification and its impact on the region
In 1855, the famous classification of Bordeaux wines was carried out. This classification, commissioned by Napoleon III for the Universal Exhibition in Paris, identified the highest quality producers in the region. Through this hierarchical classification system, Bordeaux wines were classified into different categories according to their prestige and reputation. This classification is still relevant today and has had a significant impact on the Bordeaux region, further consolidating its reputation as a producer of wines of high quality and distinction.
Characteristics of Bordeaux wines
Grape varieties used in winemaking
Bordeaux wines are mainly made from two grape varieties: Merlot and Cabernet Sauvignon. These grapes bring different characteristics to the wine, such as the softness and fruity flavors of Merlot, and the structure and tannins of Cabernet Sauvignon. However, other varieties such as Cabernet Franc, Petit Verdot and Malbec are also used, adding complexity and nuances to Bordeaux wines. This combination of grapes is what makes the wines of this region unique and recognized worldwide.
Body and aromas of Bordeaux red wines
Bordeaux red wines are characterized by their medium to full body. They present distinctive aromas of blackcurrant, plum and earthy notes of wet gravel or pencilled. These aromatic notes are complemented by mineral and fruity hints. In addition, the tannins present in Bordeaux wines are drying and flavorful, allowing them to age for several decades and develop more complex and refined flavors over time. This makes them an important element in Bordeaux gastronomy.
Influence of quality, vintage and region on fruit flavors.
The quality of Bordeaux wines is influenced by factors such as the region of origin within Bordeaux and the characteristics of the vintage. These aspects determine the fruit flavors that can be appreciated in the wines, ranging from acidic fruits to ripe and sweeter fruits. The Bordeaux region is subdivided into several areas, such as Médoc and Libourne, each known for its particular characteristics and grape blends. Each region and vintage brings different flavor profiles to Bordeaux wines, making them varied and exciting to explore.
Aging ability of Bordeaux wines
One of the most outstanding characteristics of Bordeaux wines is their aging capacity. Thanks to structured and balanced tannins, these wines can mature for many years, even decades. The great Bordeaux vintages, which occur approximately every 1-2 times every 5 years, are especially prized and can age even longer. Over time, Bordeaux wines acquire greater complexity, soften their tannins and develop deeper, more refined aromatic notes and flavors. This longevity is one of the characteristics that make Bordeaux wines highly appreciated by wine lovers around the world.
Sub-regions and classifications of Bordeaux wines
The Bordeaux region is divided into several sub-regions, each with unique characteristics and grape blends. Among the most prominent sub-regions are Médoc and Libourne.
Médoc and Libourne: characteristics and grape blends
Médoc, located northwest of Bordeaux, is known for its high-quality red wines. Traditional grape blends predominate here, particularly Cabernet Sauvignon, which gives structure and elegance to the wines. Varieties such as Merlot, Cabernet Franc, Petit Verdot and Malbec are also used to complement the flavor profile.
On the other hand, the Libourne sub-region, on the right side of the Garonne River, and nearby is characterized by producing wines that are more accessible and ready to drink from an early age. Here, grape blends tend to include mainly Merlot, which brings softness and fruit to the wines, along with Cabernet Franc and to a lesser extent Cabernet Sauvignon.
Wine classifications in the Bordeaux region
In the Bordeaux region, there are several wine classifications that recognize the quality and prestige of the producers. Some of the most recognized are:
Crus Classés of 1855: Established by Napoleon III for the Paris Universal Exposition, this classification ranks Bordeaux châteaux according to their excellence. They are divided into five levels: Premier Cru, Deuxième Cru, Troisième Cru, Quatrième Cru and Cinquième Cru.
Crus Bourgeois: This classification includes châteaux that are not in the 1855 classification, but have consistently demonstrated their quality. Crus Bourgeois châteaux are divided into three categories: Crus Bourgeois Exceptionnels, Crus Bourgeois Supérieurs and Crus Bourgeois.
Crus Classés de Graves: This classification applies to red and white wines from the Graves sub-region, south of Bordeaux. It recognizes the highest quality producers in the region.
Crus Classés de Saint-Émilion: Referring to the Saint-Émilion sub-region, this classification groups together the châteaux that meet the established criteria of quality and prestige. Undoubtedly, if you take a free walking tour in Saint Emilion, you must taste one of its wines.
These classifications allow wine lovers to identify and appreciate the distinction of Bordeaux wines, providing guidance when choosing a bottle to taste.
Bordeaux white wines
Bordeaux white wines stand out for their exquisiteness and complexity. They are mainly made with Sauvignon Blanc and Sémillon grape varieties, which provide distinctive characteristics to these wines.
Winemaking with Sauvignon Blanc and Sémillon
The production of Bordeaux white wines involves a careful combination of Sauvignon Blanc and Sémillon grapes. Sauvignon Blanc brings freshness and liveliness, with citrus and herbaceous notes, while Sémillon brings body and softness, with ripe fruit and honey aromas.
Distinctive characteristics and flavors
Bordeaux white wines are characterized by their elegance and balance. They have a pale, bright golden color. On the nose, intense aromas of white fruits, such as pear and peach, with delicate floral notes. On the palate, they offer a pleasant acidity that makes them fresh and lively, with well-integrated fruit flavors and a long finish.
In addition, Bordeaux white wines have a remarkable aging capacity, allowing them to develop greater complexity over time.